Lucia Romanos
Property Consultant (Assistant Real Estate Agent)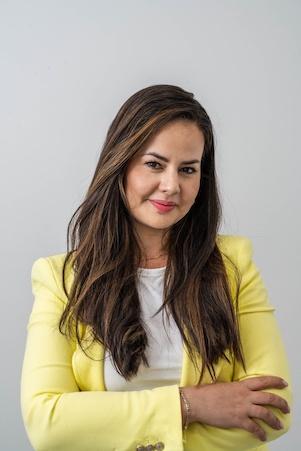 Lucia's previous work experience involved procurement for an engineering company delivering projects across Africa and Europe. This experience honed her skills in negotiation, communication, and attention to detail, which she now applies to her work in real estate. She understands the importance of finding the right property for her clients, and she works tirelessly to ensure that their needs are met.

Growing up in South Africa, Lucia learned the importance of diversity and acceptance from a young age, as well as the value of hard work. She is fluent in English, Portuguese, and Afrikaans. She has an eye for detail and a natural talent for design, which was showcased when she successfully designed the interiors for new holiday rental homes in Greece.

With her diverse background, language skills, and passion for real estate, Lucia is the ideal agent for anyone looking to buy, sell or rent property. She is a dedicated professional who goes above and beyond to ensure that her clients are satisfied and happy with their transactions.