NEW YEAR, NEW HOME ?
Wed, 22 Dec 2021
February 11, 2015
0 comments
Market Comment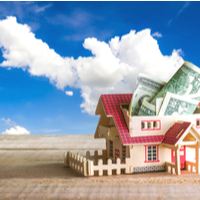 Well it's been one crazy ole' year, and before we start it all over again the annual holiday break is a great time to take stock and prepare for a potential sale or move in 2022. They say 'to be prepared is half the victory' so head to battle with the armoury intact with these simple tips.

1. Declutter and Clear Out
As you welcome new gifts to your life and home, why not clear away some of the older items not being used?
• Clear out all clutter and remove items you don't regularly use
• Donate items that haven't been used in the past 12 months
• Throw away broken or damaged items (remember to recycle where possible)
• Consider a temporary storage facility for bulky pieces of furniture, holiday decor, out of season clothing and any other items you don't immediately need
• Wash the windows, dust the blinds and wash curtains if necessary

2. Examine your home thoroughly
Take a good look around your home and make notes of obvious repairs and maintenance needed. Grab a note book and a pen and take a walk around the inside, outside and garden / pool and garage and start the list.
• Inspect your walls and floors for water damage
• Check for plumbing leaks both inside and outside
• Make sure your windows don't have broken seals or glass
• Check for any signs of insects or rodents taking up residence
• Clean all floors, decks, pathways and paving
• Give the garden a good trim and clear out debris

3. Eliminate odours
Find the source and eliminate! A well-placed diffuser can do wonders, but removal is the ultimate revenge.

4. Paint
Many buyers want to see a blank canvas where they can inject their own personality or visual opportunity for a feature. You might have loved your turquoise feature wall, but there's a good chance most buyers won't. Appeal to the widest audience by painting your walls in neutral colours in a matte finish.
Don't forget to repair any nail holes or other damage before painting and be sure to touch up ceilings and trim as needed.

5. Finish projects and repairs
Now's the time to complete home improvement projects you have underway or the ones you really have been meaning to tackle. Give your home its best chance to shine for the sale process. If you have plans drawn for extensions or improvements have them available to show the potential of your property to prospective buyers.

6. Clean or replace flooring
Carpets should be shampooed and treated for stains and odours. Tile and hardwood flooring should be thoroughly cleaned, swept and mopped to a shine and if there are obvious scratches it's a good idea to get the professionals in to give it a polish and refinish. Any stained, damaged or worn flooring should be removed & replaced or repaired.

7. Freshen up fixtures and hardware
Light fixtures, bathroom mirrors, taps, shower heads, and cabinet hardware can all be replaced for very little money and make a huge difference in terms of visual appeal. There are soo many affordable options now to add a 'lift' to any room and they make a fabulous first impression. Take a good look at bathroom tile grouting and bath & sink sealing… if its stained, mouldy or rust – get rid of it.

8. Create a welcoming entrance
Your front door is the first thing potential buyers will see when they visit your home, make it inviting! Paint the door if needed, replace any damaged hardware, keep decorations minimal and declutter the entrance area. A new welcome mat or a plant can be a quick and easy way to brighten the entrance. If you have council garbage bins tuck them away in the garage or the side of the house, wind up the hose, and check the front lawn for any 'gifts' from Rover. Remember you only get one change to make a first impression.

9. Stage
Place furniture to maximise the space in a room and welcome the light into your home. Take a moment to show the 'flow' of rooms, particularly to the outdoors. Consider using a company who will furnish for sale this professional service can make an enormous difference to the appeal of your home.

10. Modernise your look with a few low-cost upgrades
• Check your light fittings. Are they cracked, old or outdated?
• Look at light-switches and power-plugs, Do they take you back to the 90s and have a yellow tinge to the plastic? So easy to replace with modern covers readily available from hardware stores such as Bunnings and Mitre10.
• Next is door handles. Are they all the same and in a classic or modern style? What about the cupboard and drawer handles? Are there any missing or broken ?
• Finally, check your bathroom fittings. Are they in desperate need of upgrading? Don't let an aged shower curtain take away your glory.

11. Make the best use of light – natural and electric
A dark home can be off-putting. Harnessing natural light wherever possible will make your rooms feel more spacious and alive. Remove unnecessary blinds, drapes, and curtains where possible, and replace dark window dressings with lighter versions to allow natural light to enter the home. The careful and considered use of floor and spot lamps can make a big difference. Change old yellow hued bulbs with brighter whiter lighting, clean out bug-filled fittings and replace any broken covers.

12. Think like a potential buyer
It is always a good idea to walk through your property from the point of view of buyers. Why not ask a friend to join you and give you an appraisal of what they see and feel? Remove any items making rooms appear smaller but take care not to make your home look empty and unloved. Will potential buyers be impressed by what they see? It's important to be objective when conducting a walk around. Remember, you are trying to appeal to the broadest range of tastes – not your own!

So now you have spent your holidays preparing for sale – give us a call and we can help you with a current market appraisal and let's start the conversation……… oh and you may need another holiday now !