LET THERE BE LIGHT
Wed, 22 Dec 2021
February 11, 2015
0 comments
Market Comment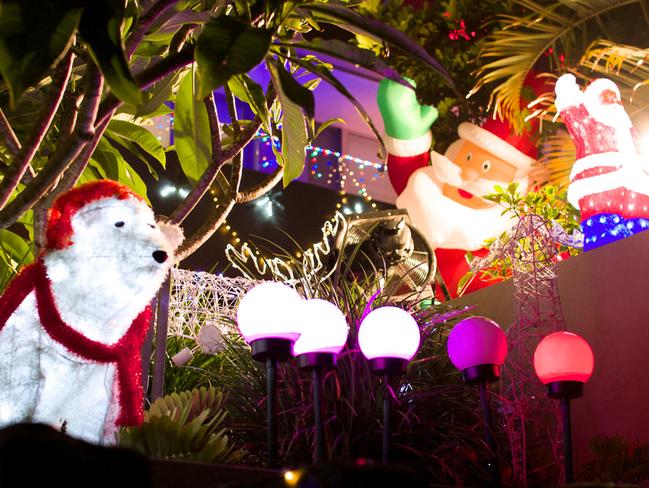 Thinking of taking the family on a Christmas Light run as we head to the big day? We have rounded up the best of the Lower North Shore and Northern Beaches to make the excursion a little easier. So, pack the eggnog (non-alcoholic of course) and mince pies, grab your Santa hats, bust out the Mariah Carey tunes and hit the road.

What's the deal with the light shows in 2021?
This year things may be a little different with Covid showing its ugly head. Remember to always play-it-safe and if you are on-foot walk with a 1.5m distance between you and the next group. It's a wise move to wear a mask for this year's Christmas light stroll, and it pays to be weather-wise so check the reports you may need to pack a brolly.

Always ensure you have the latest information by checking what you can and can't do under the rules, as listed on the NSW Health website.
• If all members of the household who are aged 16 years or over are fully vaccinated, there is no limit to the number of fully vaccinated visitors to your home.
• If you are over the age of 16 years and are not fully vaccinated you cannot visit another person's place of residence, except in limited circumstances.

When can I see the lights?
Most of the lighting up is well underway by now and care turned on at dusk each night, although the magic is really in full effect against the dark night sky.

Where can I see the lights?
Here are some of the favourite spots on the Lower North Shore and Northern Beaches for the 'lightos' … (is that even a thing?)…

• Cremorne : Cnr Rangers Rd & Spofforth Street
• Belrose : 36 Childs Circuit
• Cremorne : Rangers Road
• Fairlight : Edwin Street
• Ingleside : Ingleside Road
• Lindfield : Bradfield Road
• Mosman : Prince Albert Avenue & 2 Magic Grove
• Willoughby : The Avenues

Further afield true favourites include:
• David Jones CBD store window display
• Martin Place Christmas tree
• Darling Harbour precinct
• The Queen Victoria Building tree
• Circular Quay - Opera House forecourt
• St Mary's Cathedral spectacular light display
• Hunter Valley Gardens Christmas Light Spectacular

Remember – the streets may be busy with automobile, push bike and pedestrian traffic, so don't forget to pack your patience and keep your eyes peeled for wandering kids and doggos. STAY SAFE and ENJOY !

* details and information contained in this article may be subjext to change.