The Ultimate Guide for First Home Buyers
Fri, 7 May 2021
February 11, 2015
0 comments
Market Comment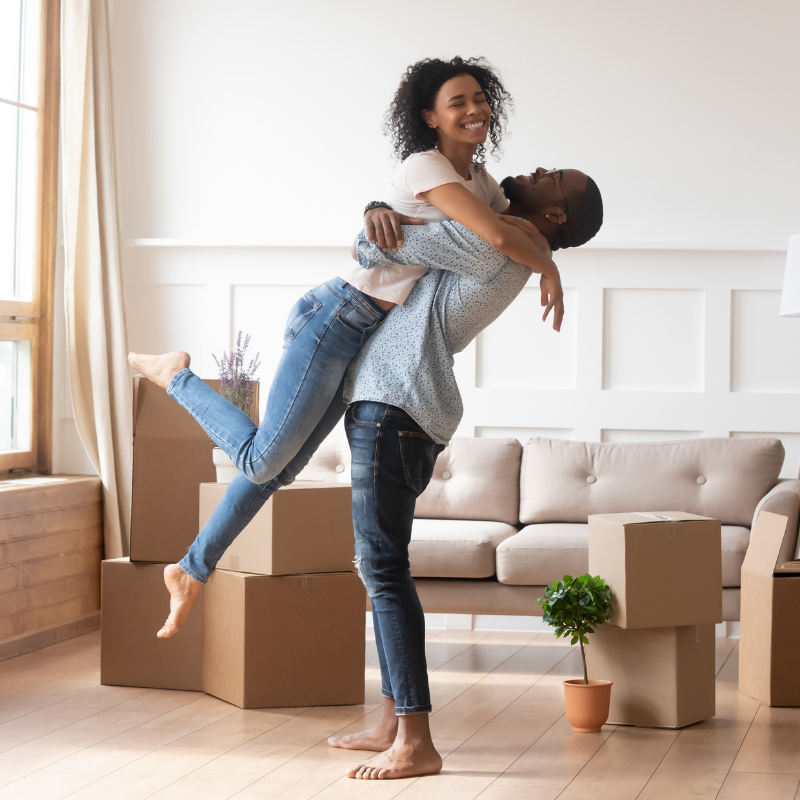 Purchasing your first home can be a daunting and sometimes stressful process. Without proper planning and a well rounded understanding of the potential obstacles ahead, what was meant to be an exciting time, can transform into a major headache. But don't fear, we've curated the ultimate guide to help smooth out the path for home buying success.

Set Your Budget and Stick with It

When setting your budget for house buying, it's important to not fall into the trap of basing your budget on your favourite suburb, because ultimately you'll need to consider your personal deposit and borrowing capacity.

We always recommend speaking to a lender or mortgage broker at the beginning of your home buying journey. Even if you don't have a deposit ready yet, they can help you set goals and determine how much you can realistically save within the determined period. A lender or a mortgage broker will also help you discover how much you can realistically borrow. There's no point saving for a multi million dollar mansion if your income can't match it. Your lender/broke will calculate the maximum loan amount you can afford based on your income, savings, assets, expenses and credit history. This means it's super important to be consistent over a long period of time, clear those credit card debts and get saving!

Investigate Grants and Incentives

First home buyers grants and incentives provide opportunity for those purchasing their first home to save a bit of money. They are fantastic ways to boost your budget, providing you can meet the requirements. Checkout some of the grants, schemes and incentives NSW offers.

NSW first home buyer grants, schemes, incentives and discounts:
● No stamp duty on property under $650,000, or vacant land under $350,000.
● Discounted stamp duty on properties between $650,000-$800,000, or vacant land between $350,000-$450,000.
● $10,000 grant for new properties under $600,000 and owner-builder/building contracts worth under $700,000.
● First Home Super Saver Scheme - allows you to save money for your first home inside your super fund.
Research the Right Property for You

Having a checklist for all the must have features of your future home is a great start to working out the non-negotiables when buying. A checklist can include things such as required bedrooms, bathrooms and parking spaces. Plus additional aspects like a backyard, house positioning or a larger sized kitchen.
When you're researching the property suited to you, it's also important to remember your ownership goals. Is this a place you plan on living in or investing? This is because your choice of suburb can differ depending on the goal.

It's also to consider property value, as certain areas grow more than others. If you plan on upgrading in a few years time, it might be useful to consider an area growing in value. Additionally you should consider local facilities and employment options. Do they have grocery stores nearby? Where is the nearest hospital? Is public transport easily accessible? These are always helpful considerations to narrow your choices.

The biggest element to consider though, is choosing something that will make you happy. A property might tick all the boxes, but if something in you says it's not the one, keep on looking!

Learn About the Buying Process

There are different rules for homes bought in auction and homes purchased via a private negotiation. Sometimes the buying process can be quite complex and hard to navigate. At Croll Real Estate, our industry professionals will be able to guide you through each of the steps such as:

1. How to make an offer on a property
2. Understanding the cooling off period
3. The auction process
4. Bidding techniques
5. Comprehending exchange of contracts
6. Knowing when the settlement occurs
7. Unpacking stamp duty

Overall, buying your first home is an exciting life milestone and we are here to help you through every step of the way!