Enjoying Vivid on the North Side!
Mon, 6 May 2019
February 11, 2015
0 comments
Market Comment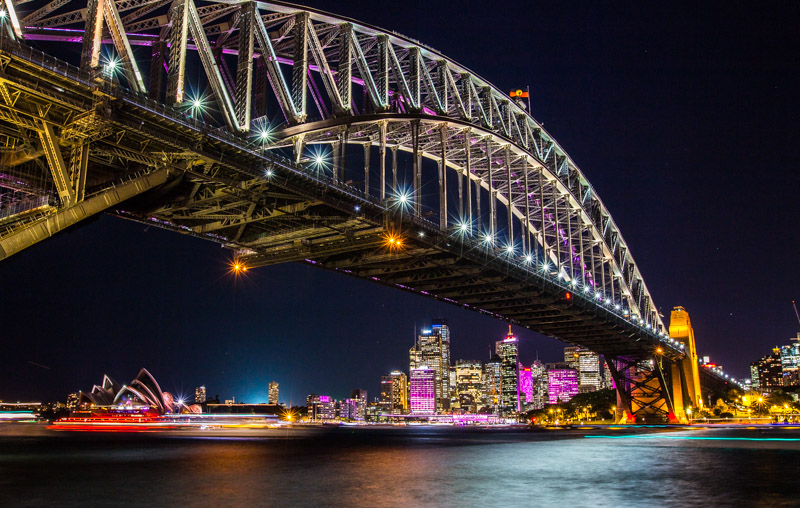 Vivid Sydney kicks off this month, over 23 nights from Friday 24 May to Saturday 15 June.

Vivid Light transforms Sydney into a wonderland of light art sculptures, innovative light installations and grand-scale projections for all to enjoy - for free. It is a magical celebration of light-design excellence and the world's largest outdoor art-gallery. A unique Vivid Sydney experience.

Over 2 million people are anticipated to visit the festival over the 10 night period, so you can be forgiven for fearing the crowds and public transport overload! If you live on the North Side, the good news is there are many ways to enjoy Vivid – without crossing the Bridge!

In 2017, Cannon published its hot tips for Where to Capture the Magic of Vivid Sydney, and no surprises that half of their hot spots where on the North Side! With many wonderful vantage points including Milsons Point, Kurraba Point and Kirribilli.

Looking for more than just a vantage spot? The Vivid Sydney program extends to Luna Park, and Taronga Zoo.

Lights for the Wild at Taronga Zoo takes you on a journey starting at Taronga's heritage-listed main entrance—brought to life with a dazzling and moving animal projection show, on to an illuminated trail that winds through the grounds, showcasing awe-inspiring giant multimedia light sculptures. You'll meet the magnificent Sumatran Tiger and her new gorgeous tiger cubs, the vividly coloured Marine Turtle, a swarm of tiny buzzing bees and our larger-than-life gorilla family – plus a whole cast of other captivating creatures that will sparkle in the night.

Over at Luna Park the entire Amusement Park comes alive with brilliant shapes, patterns and colours that light the Midway promenade and enhance high-octane rides such as the new family thrill ride – Volaré. Situated opposite the Ferris Wheel, with thousands of LED lights shining brightly, the Volaré will perfectly complement the spectacular light show adorning the Ferris Wheel for the duration of the festival.

Vivid Sydney is a wonderful family friendly event, do you have any hints and tips for making it a great night?

For more details on Vivid Sydney head to: https://www.vividsydney.com/about-vivid-sydney

Image credit.