Chairman of the Board Turns 90 - 3 Croll Generations
Thu, 14 Mar 2019
February 11, 2015
0 comments
Market Comment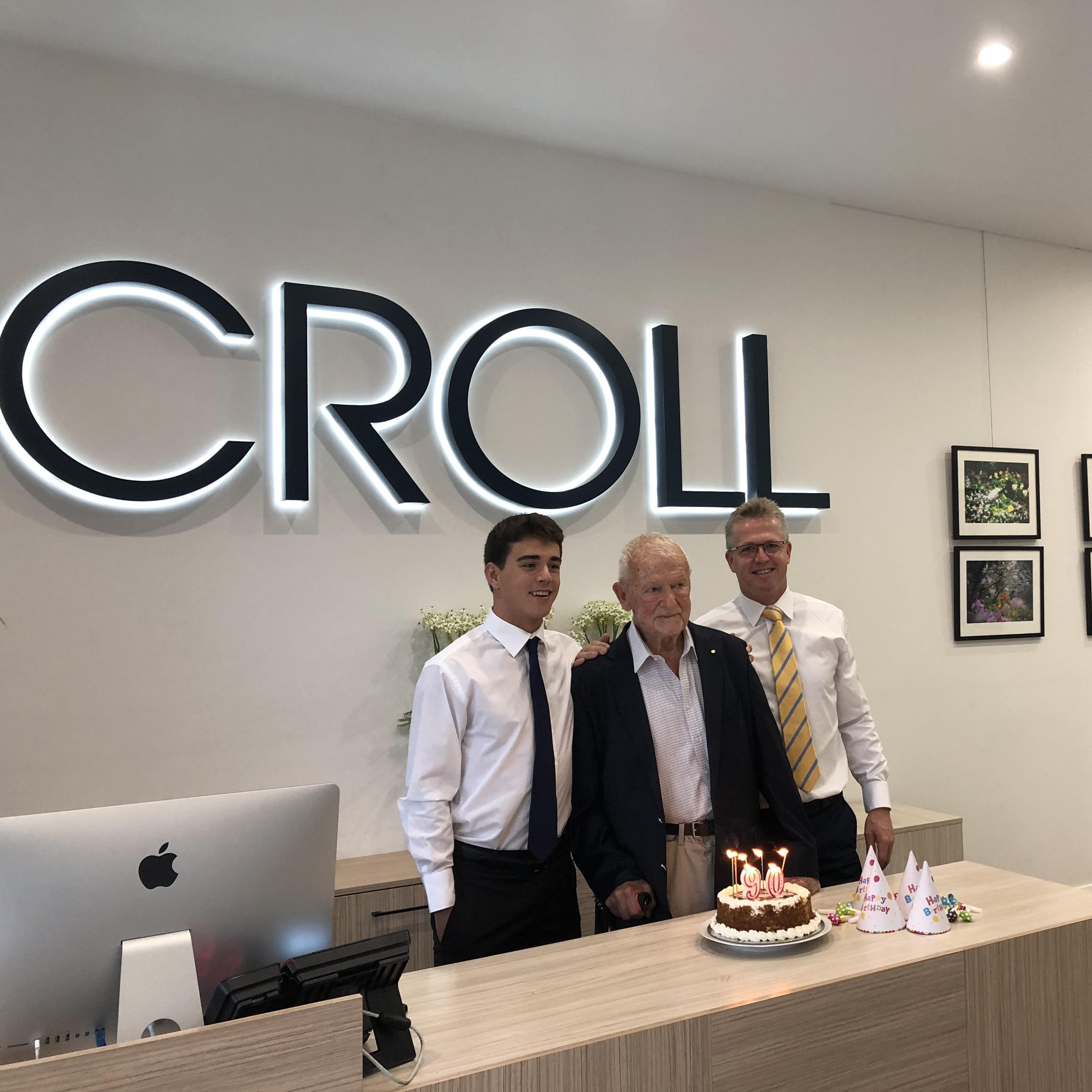 Celebrating his 90th birthday, Chairman of the Board Colin Croll popped in to the office to celebrate his milestone, joined by Andrew Croll now at the helm of the 115 year old agency and Bernie Croll, one of the latest recruits to the team.

Colin still fondly remembers stepping into his Father's business in the late 1940's, after first "proving" himself as a solicitor and taking on a world traveling stint.

Colin still enjoys going to work most days — at the ripe age of 90. And that's when he's not at the gym! He told the Mosman Daily in 2017, "I couldn't possibly stay home all day," he said. "It's in the blood. Ever since I was born I've been listening to the family talk real estate."

Colin was proud to see Grandson Bernie Croll join the team late last year, starting in the property management team - going on to be the fourth generation of Croll to be in the business.

Happy 90th Birthday Colin from all the Croll Team, our clients and friends.