Market comment: Owner-occupiers step up as investors step back
Fri, 15 Dec 2017
February 11, 2015
0 comments
Market Comment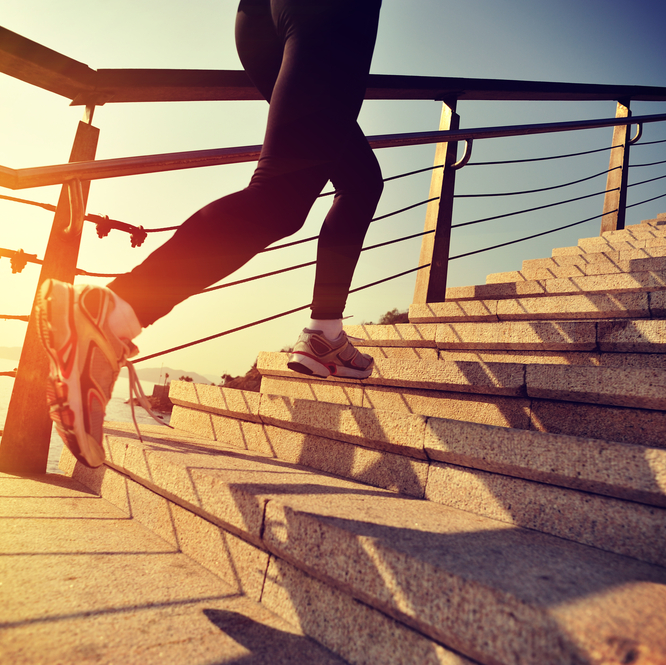 Over the past five years we've become used to investors dominating the Sydney property market, but new restrictions on loans to investors have decreased their previous levels of activity and have even started to influence property price rises.
Cameron Kusher, senior research analyst at CoreLogic, says that at their peak in May 2015, investors accounted for 54.8 per cent of new mortgage demand. Noting that investor demand is now slowing, and Sydney dwelling values are also falling, he believes that NSW is the state that will feel the greatest effects from the investor slowdown.
"Over the past five years, dwelling values nationally have increased by 39.3 per cent, largely driven by Sydney and Melbourne where values have increased by a much larger amount. Similarly, over the most recent five years investors have committed to housing finance commitments totalling $695.6 billion.
"With investor demand continuing to reduce due to tighter credit conditions, low yields and affordability constraints, it is reasonable to expect that this will have the greatest impact on NSW housing markets followed by those in Victoria."
It's been a great party, but the latest Housing Outlook Report for 2017-20, produced by BIS Oxford Economics for insurer QBE, agrees that higher interest rates and lower loan-to-value ratios for investor lending have reduced the capacity for investors to enter the market or pay higher prices, and it looks like the party balloons are now being deflated.
September saw a 7.8 per cent decline in commercial lending. New lending commitments, which include housing, personal, commercial and lease finance, experienced their largest decline in nine months.
Home loans to owner-occupiers were also down, but only by 2.1 per cent in seasonally adjusted terms to $20.7 billion, according to the Australian Bureau of Statistics (ABS).
In Sydney, over the past five years property prices have averaged an annual increase of more than 11 per cent, but this year the rate of increase is now around five per cent and it even fell by about one per cent between September and November. First-home buyers are starting to re-enter the market but their ability to fund the former rate of price increases that was investor-driven is doubtful.
Domain's Nicole Frost reported that a mix of stamp duty concessions, tighter lending to investors and lower interest rates are the biggest factors in the return of first-home buyers:"First-home buyers now make up 24.5 per cent of the owner-occupier market, excluding refinancing, thanks to increases across all states and territories," she wrote.
Perhaps it's not surprising that 37 per cent of Australians want lower house prices, according to a survey of 1500 Australians by ME Bank. It's interesting to note that 24 per cent of those surveyed own a home and 20 per cent have an investment property. Amazingly, the answer to the question of why would they want lower prices is simple:"to help address the housing affordability issue".
Not only have we now reached price levels that are unaffordable; even homeowners feel that housing prices have become unfair, according to ME Bank's general manager of home loans Patrick Nolan.
"Traditionally Australians fall into two camps when it comes to property prices: owners, who want them to rise, and non-owners, who want them to fall," Mr Nolan said. "But with high prices disrupting the dream of home ownership and the benefits that brings, views are changing."
Some relief from high prices is already being felt; CoreLogic figures show that prices in Sydney slipped 0.7 per cent in November, dragging annual growth down to 5 per cent from 7.7 per cent the month before and almost 19 per cent early in the year. But buyers shouldn't start looking for a fire sale as Sydney remains the most expensive property market by far.
Another sure indicator of a slowing market is the falling rate of Sydney property auction clearances. According to Domain's Daniel Butkovich, in November one in six sellers called off their intended auction ahead of time, and just over half of homes offered at auction were sold.
Sydney auctioneer Damian Cooley said the high number of properties withdrawn before auction was due to an expectation in the market that conditions would improve in 2018:
"Some vendors are prepared to take the risk that the market will be better in the new year, and they're happy to take their property off the market.
"The first quarter will tell us a lot. People will be watching the market to see how it performs," he added.
Propertybuyer CEO Rich Harvey told Domain that he believes the pendulum is finally swinging towards buyers: "We have noticed across the board the last couple of weeks a general softening, which is great for us as buyers' agents," says Mr Harvey. "The intensity and the heat has really come out of the market which works in our favour."
AMP Capital chief economist Shane Oliver said buyers no longer had a "fear of missing out", (or 'FOMO') which has until recently been a big driver of the auction market: "I think the sentiment around the property market is a lot weaker than it was two years ago. Buyers can afford to take their time, they can be more considered about what they're buying."
Interest rates poised
An important factor influencing borrowing by investors is growing concern about a possible interest rate increase. Tim Lawless, head of research at CoreLogic, says borrowers should exercise caution: "Household budgets are already thinly stretched," he told the Sydney Morning Herald. "Household balance sheets will be tested when interest rates eventually start to rise."
A recent UBS report raised the issue of an alarming proportion of what it called 'liar loans' currently in the Australian banking system. These are the $500 billion of loans that were made based on factually incorrect borrower information. In other words, borrowers' ability to make loan repayments aren't as good as their statements indicated, casting some doubt on their ability to keep up with payments if interest rates increase.
Bloomberg's Chris Bourke says that Australian households are seriously indebted which is causing the Reserve Bank (RBA) some concerns: "It reckons the financial system is well-placed to withstand any shocks, but isn't so confident [about] consumers.
"That puts it out of step with developed-world peers that are incrementally tightening policy, with RBA Governor Philip Lowe this week making clear local interest rates aren't going anywhere soon."
So at least for now, interest rates look like staying where they are. Mr Lowe's comments when he recently spoke in Sydney indicated economic conditions aren't right for rate rises, and that we'll be seeing more low wages growth and therefore low inflation.
Not that the RBA is giving away any clues of its own as to what its longer-term future direction might be. At its November meeting it again left the cash rate at 1.5 per cent where it has been since August 2016.
But rate rises are starting to happen in other parts of the world, gaining back some of what was lost after interest rates were slashed following the GFC in 2009. The global economy is showing signs of health after years of shaky performances and the central banks of countries in Europe and North America are slowly raising their prime rates with a close watch on what the effects might be.
There's a growing feeling in the financial community that eventually the RBA's next rate move will be an increase. It's likely to be a small one, followed by a 'wait and see' period while its impacts are analysed. But it will bring no joy to many investors who have taken out large mortgages to fund their expectations of making large capital gains that are now less likely.
Investment firm Watermark Funds Management said the most concerning part of the Australian housing market is the 'extreme' level of mum and dad investors in residential property. If their properties don't rise and give them a profit, they are at risk of being unable to meet other financial commitments.
Watermark noted that the proportion of new mortgages taken out by non-professional property investors in Australia is 35 per cent, which is about three times higher than the US, UK and Canada.
Supply and prices grow
For years governments at both state and federal levels have been selling the fable that the way to reduce the cost of housing is through the mechanism of increased supply. Build more housing and the price will come down, it's been said.
Even the Prime Minister has supported this belief. In May 2016 Malcolm Turnbull told us: "Now this is how you address housing affordability. Housing affordability is the result of there being insufficient supply of housing. You need to have more supply of housing."
However, the past five years of rapid growth in housing construction across Sydney have also seen rapid and unrelenting growth in property prices. Supply has increased, most certainly, but so have prices, causing more than a little embarrassment to many politicians. A recent study by analysts from the Australian National University (ANU) has confirmed that the myth of "more supply, lower prices" is fundamentally incorrect.
The ANU report by academics Ben Phillips and Cukkoo Joseph concluded that while increasing housing supply has 'some benefits' it is 'unlikely in isolation to create affordable housing' in Australia.
"If, as this report suggests, housing in Australia is not in short supply, then we need to find alternative explanations for house-price growth – such explanations would direct policy in applying levers capable of affecting housing affordability," the report said.
The report's co-author, economist Ben Phillips, told the Herald's Matt Wade that the behaviour of property prices at the regional level in Australia 'has nothing to do' with the usual underlying fundamentals of housing demand, including population growth.
"Housing is an asset and assets don't always reflect the fundamental underlying value – it's not like the demand for ice cream or bananas," he said.
Dwellings get smaller
After so many years of building ever-larger McMansions, the tide has turned, and Australians are beginning to reduce the average size of their homes. This, according to Chris Pash from Business Insider, is because the increased building of apartments means people are living in smaller dwellings.
When broker CommSec analysed data from the Australian Bureau of Statistics, it found the average new home is 189.8 square metres, down 2.7 per cent over 2016 and the smallest since 1997. But averages can be deceptive. The average new free-standing house in 2016-17 was 233.3 square metres, more than 11 per cent bigger than 20 years ago and 30 per cent bigger than 30 years ago.
The shrinking average size of new homes is because apartments are now being built in record numbers. In 2010 about 27 per cent of all homes built were apartments. Today this figure has increased to 47 per cent of all new homes and this percentage is still rising. A statistical side effect of this shift in construction emphasis is that the size of the average household – the number of people per dwelling, has decreased. But this could change.
The 2017 Sydney Lifestyle Study, commissioned by Urban Taskforce Australia, found a rapid growth in the number of couples with children who live in apartments – so-called 'vertical families.' Their number leapt from 65,000 families in 2011 to more than 87,000 in 2016, while single-parent families now comprise 8 per cent of all those living in high-density accommodation.
CommSec economist Craig James told Business Insider: "More Generation Ys have been looking to move out of home and take ownership of accommodation more appropriate to their needs.
"The question is whether household size continues to fall over the next few years or whether higher home prices acts to stall demand, again prompting greater co-habitation of dwellings."
But not everyone can meet their accommodation needs with an apartment. There's been a construction boom in Sydney's outer suburbs where a free-standing house can still be constructed at a much lower cost than closer to the CBD.
Domain's Tom Westbrook says demand for new homes on the edges of Sydney is 'running harder than tradesmen can lay bricks': "The construction rush driven by more people moving to the outer suburbs has helped reverse a downward trend in building approvals.
"House approvals touched an 18-month high of 9,929 in September, unexpectedly prolonging a boom many thought was winding down."
He says that borrowing to buy finished new homes hit a 38-year peak in September: "The monthly rate of building loan creation is also cantering at 6,400 – harking back to the boom-time borrowing rates of three years ago.
"Private-home construction approvals rose for a seventh straight month in September, enough to turn back a downtrend in overall approvals, as some of the country's around 230,000 annual migrants built homes for themselves."
Chinese interest continues
There's apparently no way of diminishing the interest of Chinese investors wanting to acquire property in Australia.
Data from the Foreign Investment Review Board (FIRB) show that in 2015–2016, 40,100 property purchases by foreign buyers were approved, valued at $72.4 billion. Chinese purchasers were the majority of those buyers.
It's also estimated by FIRB that 'foreign activity' made up 15 to 20 per cent of all new housing transactions in NSW during 2015-2016.
The Chinese government has seriously toughened regulations covering the ability of its citizens to invest in property overseas, and according to real estate firm Cushman & Wakefield and Real Capital Analytics, mainland China's third quarter outbound real estate investment dropped 51 per cent to $US 2.5 billion – its lowest total since 2013.
However, Australia remains a popular destination for these funds, capturing $US 783 million in the September quarter. The Chinese government has recently designated overseas real estate investment as a 'limited' category, but not a 'prohibited' one, and approximately $US 1.2 billion was invested in Australia in the first three quarters of 2017.
There's little doubt that Chinese investment in Australia is going to be affected by the new regulations and that a drop will be experienced across all sectors, from hotels and offices to residential property developments.
The Reserve Bank of Australia's (RBA) head of financial stability, Jonathan Kearns, told the Sydney Morning Herald that foreign buyers accounted for about 10 to 15 per cent of new construction, or about five per cent of total housing sales and around one-quarter of newly built apartments.
"Many foreign buyers come from China, seemingly around three-quarters," Dr Kearns said in a speech to an Australia-China property conference.
"Purchases of new properties by foreign buyers have eased over the past year, reportedly because of stricter enforcement of Chinese capital controls and tighter access to finance for foreign buyers."
Dr Kearns said the RBA is monitoring loans for property development, particularly in the commercial and apartment sectors where rapid growth in lending by foreign institutions such as Asian banks has been a major factor driving up property prices.
Joe Morello, principal of NWC Finance, says Chinese developers and investors are using non-bank lenders and other sources to acquire urgent short-term finance for projects now underway: "There is strong demand for short term, low doc finance to alleviate the emergencies created by last-minute withdrawal of support and we expect this trend to continue throughout the 2018 financial year.
"Many companies are finding ways to get around the Chinese controls through purchasing and funding development of foreign real estate through offshore financial institutions and investing through Hong Kong," he said.
Is build-to-rent the answer?
There's ample evidence that high property prices in Sydney have caused a growing number of people to become tenants instead of homeowners. Ernst & Young estimate that currently 31 per cent of all households in Australia rent their accommodation.
The increase in demand for rental accommodation parallels the growth in recent years in the percentage of properties that are owned by investors, and rents are steadily increasing across the metropolitan area.
Adam Hirst, general manager capital allocation at developers Mirvac, says that apartment living is becoming a 'lifestyle' choice for many millennials, young families and downsizers: "There are currently 2.5 million rental homes in Australia and we see that growing in the next few years with purpose-built apartment buildings for the rental market.
"It's well-established overseas but, in Australia, it's a new form of housing and there's a lot of excitement around it."
Mr Hirst is talking about a relatively new concept in property development that has recently received significant attention from governments, both state and federal. This is the concept of build-to-rent in which developers invest in apartment blocks that are intended for long-term rental instead of resale.
The present system of taxation benefits for investors in Australia has to date encouraged ownership of property as a means of getting a return on capital, but it has also led to much of our housing stock becoming unaffordable. While the market's been heated for the past five years, it's now cooling and returns to investors are falling.
Large developers including Mirvac and Grocon are holding discussions with governments in NSW and Victoria to explore the possibilities for institutional investors to channel their funds into build-to-rent housing.
Some concessions from state and federal governments, it is felt by proponents, would be needed to ensure there was a meaningful level of investment that would help meet the growing need for rental accommodation, and governments have already indicated their interest in finding solutions to the growing problem of housing unaffordability.
Scott Langford of St George Community Housing, told Domain that Australia is seeing a 'structural shift in the Australian market to allow more people to rent': "The rate of increase of rents over the past 10 years has been a lot higher than other asset classes like retail, industrial and office. And in a low interest rate environment, we're seeing real structural change…Home ownership isn't likely to be the norm in the future."
Building to rent has already met with some success in the UK, US, Japan and Europe where many families have chosen to live in rental accommodation rather than trying to acquire a property of their own.
A lifetime of tenancy may now seem alien to Australians, but the Property Council of Australia's chief executive, Ken Morrison, told The Guardian that it's a well-established way of putting a roof over people's heads in many other countries and needs to be considered here.
"It's a recognition that people are renting for longer or renting for their entire lives," he said. "The institutional investors want continued income; the renter wants a stable place to live."
Build-to-rent offers something for both sides of the housing equation.
Sources:
'High-density living: the rise of Sydney's 'vertical families',' Matt Wade, Sydney Morning Herald, 11 December 2017
'One in six Sydney homeowners withdrew homes from auction in November,' Daniel Butkovich, Domain, 10 December 2017
'ANZ finds foreign buyers own up to 400,000 Australian homes,' Phillip Lasker and Michael Janda, ABC News Online, 9 December 2017
'Experts predict build-to-rent revolution coming to Australia,' Sue Williams, Domain, 5 December 2017
'One quarter of home owners 'happy' to see property prices fall: survey,' Chris Kohler, Domain, 29 November 2017
''Sydney's housing market trumped by Canberra and Hobart,' David Chau, ABC News online, 3 December 2017
Home prices stall as Sydney hits an air-pocket,' Reuters, 1 December 2017
'Down and up? Place your bets on house prices and interest rates,' Elizabeth Knight, Sydney Morning Herald, 30 November 2017
'Chinese property investors still call Australia home,' Carolyn Cummins, Sydney Morning Herald, 14 November 2017
'Property prices at a turning point - or the pause that refreshes,' John Collett, Sydney Morning Herald, 15 November 2017
'Starting to bite': Lending clampdown slows property investors,' Christian Edwards, Domain, 13 November 2017
'Sydney leading market slowdown but buyers still paying top dollar for knock-downs at auctions,' Kate Farrelly, Domain, 12 November 2017
'Build-to-rent plan could put Australian residential property sector back on the boil,' Anne Davies, The Guardian, 19 November 2017
'RBA says Chinese buyers go cool on Australian homes,' Reuters in the Sydney Morning Herald, 20 November 2017
'Housing supply alone won't fix the affordability crisis, modelling shows,' Matt Wade, Sydney Morning Herald, 20 November 2017
'The apartment boom has driven average Australian home sizes to a 20-year low,' Chris Pash, Business Insider, 20 November 2017
'Are Investors Driving A Market Slowdown?,' Cameron Kusher, CoreLogic, 23 November 2017
'Fringe benefits: Home demand in outer Australian cities prolong building boom,' Tom Westbrook, Domain, 16 November 2017
'Australia faces housing hangover twice the size of the GFC subprime era,' Chris Bourke , Sydney Morning Herald, 24 November 2017
'China's foreign capital rules start to bite,' Joe Morello , Sydney Morning Herald, 25 November 2017
'Mum and dad investors have Australia teetering on the edge of a housing crash, report warns,' Sue Lannin, ABC News online, 1 December 2017
'Australian first-home buyers back in September quarter, with a surge in NSW,' Nicole Frost, Domain, 6 December 2017