Market comment: The rollercoaster is in full swing - Interest rates stable but property price growth slows
Mon, 13 Nov 2017
February 11, 2015
0 comments
Market Comment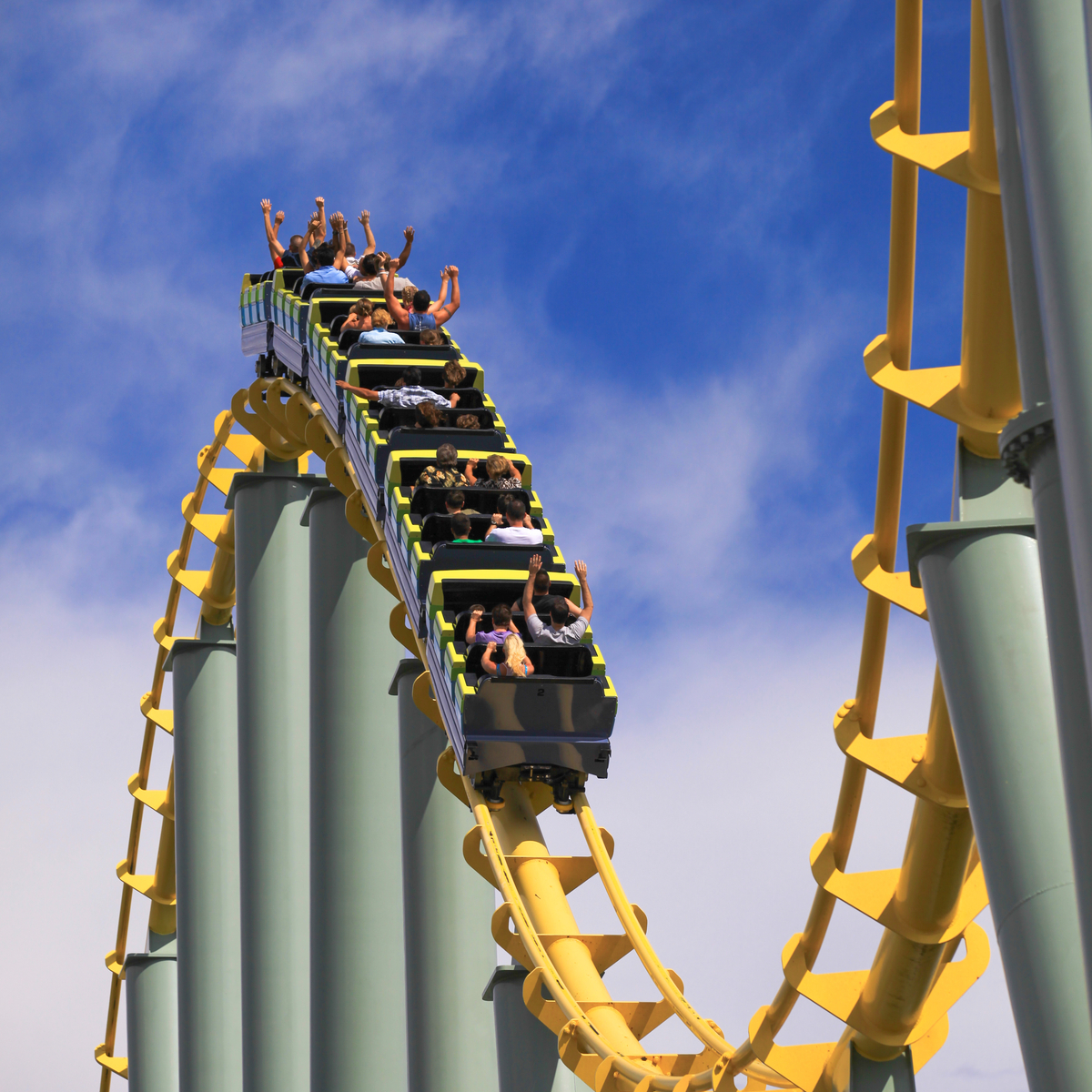 One month of negative growth in the Sydney property market has been followed by a second monthly fall, and by an announcement from CoreLogic that home prices have dropped 0.6 per cent in the past quarter. Not a disastrous result, true, but confirmation of a price trend that's likely to be with us for quite a while.
"Seeing Sydney listed alongside Perth and Darwin, where dwelling values have been falling since 2014, is a significant turn of events," said Tim Lawless, CoreLogic's head of research. "The slowdown in the pace of capital gains can be attributed primarily to tighter credit policies, which have fundamentally changed the landscape for borrowers."
"Additionally, interest-only borrowers and investors are facing premiums on their mortgage rates which are likely to act as a disincentive, especially for investors who are generally facing low rental yields on investment properties," he added.
In October global investment bank UBS sent a note to its clients saying the Sydney housing boom is 'officially over'. The authors of the note – George Tharenou and Carlos Cacho, said: "There is now a persistent and sharp slowdown unfolding" after 55 years of unprecedented growth during which home values have risen by more than 6500 per cent.
Just over the past five years Sydney home prices have gone up 74 per cent; a remarkable rate but also an unsustainable one. It's also true that since 1955 (UBS went back a long way for its starting date) that there have been both good years of price growth as well as not-so-good years in which prices have contracted. The property market is cyclical and periods of boom and bust are historical features.
Regardless, in the present cycle Sydney home prices have now been slowed by banks applying tighter lending rules for property investors while raising home loan interest rates at the same time. Other factors, including a huge increase in the number of units coming onto the market and restrictions on foreign investors, have also played a part in causing the downturn.
The speed of the downturn over the past five months has come as a bit of a surprise to Messrs. Tharenou and Cacho who admitted "the cooling may be happening a bit more quickly that even we expected," before they reduced their 2017 growth forecast from seven per cent to five per cent.
Another factor that will further affect the rate of 'cooling' is the extremely high – and still growing, price of residential land in Sydney. According to the latest HIA-CoreLogic Residential Land Report the price of residential land in Sydney has reached a record high of $1051 a square metre, setting a new benchmark for land values. The report also noted that in the past 10 years, Sydney land prices have increased 83 per cent.
Housing Industry Association (HIA) senior economist Shane Garrett told the Sydney Morning Herald "the speed at which land price is increasing is a concern as it compounds the housing affordability problem".
Also quoted in the Herald, CoreLogic's commercial research analyst Eliza Owen said "record-high lot prices over the past five quarters are likely to have contributed to worsening affordability and influenced the unprecedented level of high density developments under construction".
Analysts are divided in their forecasts about what's likely to happen in Sydney's property market over the next 12 months. SQM Research predicts that Sydney's prices will remain mostly static until mid-2018, and then price growth will rebound in the second half of the year.
The McGrath Network in its 2018 report says that although we appear to be through the peak of the boom, the strength of the demand for residential housing has separated Sydney from the rest of Australia: "A strong economy, rising population and chronic shortage of housing coupled with low mortgage rates is keeping property prices rising. We expect this to continue over the next few years, albeit at a slower pace."
AMP Capital's Head of Investment Strategy and Chief Economist, Dr Shane Oliver isn't quite so optimistic. He sees a continued slowing of the market leading to a five to ten per cent decline in prices in the next 12 to 18 months.
"I suspect there is more downside to come in Sydney going forward, but it doesn't necessarily mean the market will be going down in a straight line. The big issue is the apartments and the complication in Sydney is that those apartments are going up all over the place," said Dr Oliver.
Some areas better than others
There are some interesting – and growing, disparities in the pattern of property prices across the greater Sydney area.
Property investors have been hit by tighter lending restrictions and higher bank interest rates, and the results of these changes are becoming apparent. Figures from the Australian Bureau of Statistics (ABS) show that investor loans are down six per cent on 2016, while loans to first-home buyers are up 30 per cent on last year.
J.P. Morgan economist Henry St John told ABC News that mortgage lending was gloomy in September: "Investor lending was unambiguously weak in September, and provides further evidence that Augusts' modest uptick against the trend was more noise than anything else," he said, saying there was a 'bearish trend' in investor lending.
However, while some higher-priced markets close to the CBD have experienced price declines, prices in Sydney's south-west still climbed 5.3 per cent in the September quarter. Across the greater Sydney area, five regions made price gains: The Central Coast, the Blue Mountains, the South West, the West and the Northern Beaches all came out ahead.
Some parts of Sydney have experienced more than their fair share of price falls, most notably those suburbs affected by major infrastructure projects like WestConnex. Data from Domain Group shows that prices in the formerly red-hot suburbs of Haberfield and St Peters have dropped in the past six months by 17.2 per cent and 9.2 per cent respectively.
Domain data scientist Dr Nicole Powell explained: "It's the unknown, people are unsure of what the WestConnex will do to that area, that's the key that will influence whether buyers will purchase and that will inevitably impact prices."
But a Sydney Motorway Corporation spokesman told Domain that the situation would improve when the work is finished: "The community outcomes will be overwhelmingly positive once the project is complete – more than 18 hectares of new parklands and active transport links across the inner west will be created, including at the site of the old Alexandria Landfill which is being cleaned up to enable community use for the first time in decades."
Neighbouring suburbs have also felt the impacts of WestConnex. While most other suburbs in the inner west performed well, Lilyfield, sited between Haberfield and Rozelle, experienced a fall in the median house price of 4.9 per cent despite not being directly affected by the construction work.
Other parts of Sydney are expected to ultimately benefit from infrastructure projects. The NSW government is developing a $20 billion Metro scheme that will build a new train network across the Sydney metropolitan area to link the Parramatta and Sydney CBDs. The planned Metro stations will be commercial hubs that can include apartments, offices and even hotels in some locations.
Sydney Metro program director Rodd Staples said work would begin on the Sydney Metro Northwest project in the first half of 2019: "Sydney Metro is more than just a world-scale public transport project – it's a defining city-building opportunity.
"This is an opportunity to build on the revitalisation Sydney Metro brings, creating truly landmark places and developments that showcase world's-best practice for transit-oriented developments."
The Metro will also provide investors with opportunities to share in the growth resulting from the development of new office space and residential complexes in 'revitalised' suburbs along the route from Sydney's west to the city.
As well, some suburbs in the northern districts are enjoying a 'new normal' of $2 million to $3 million median prices, according to Northern District Times writer Shayne Collier: "Gladesville has a current median price of $1.95 million, and has been forecast to surpass $2 million ($2,009,037) in January [2018]. Neighbouring suburb, Hunters Hill, has a current median price of $2.855 million; it is predicted to rise above $3 million ($3,017,266) in February," he wrote.
The estimated median prices were assessed by looking at CoreLogic RP Data sales data and trends over the last three years.
Giving up the dream
A recent report from the Australian Institute of Health and Welfare showed that a higher percentage of people in Eastern European countries like Hungary and the Czech Republic own their own home than Australians. The surprising report also showed home ownership for young Australians has fallen by more than one-third in the past 25 years.
Up to 35 per cent of Australians have given up on buying a home of their own, according to a new study from Finder.com.au. The findings also show that more than one in 10 Aussies have abandoned hope of ever owning any property.
However, the national survey of 2,010 people found that almost two thirds (65 per cent) of Australians surveyed still possessed a dream of home ownership, although 27 per cent of those respondents said they'd have to compromise on the property size or location to ensure they were able to purchase a home.
Owen Thompson, from Ontheouse.com.au, says that when it comes to housing affordability, Australia consistently ranks as one of the least affordable countries in the world, as is shown in the latest Demographia International Housing Affordability Survey.
"The latest data does nothing to dispel this stark reality, with the annual Demographia International Housing Affordability Survey stating that our five capital cities rank within the top 20 least affordable cities anywhere. According to the Demographia research, Australia also ranks in the top three of unaffordable national markets, with only Hong Kong and New Zealand being less affordable."
Mr Thompson says that of the 54 Australian property markets identified by Demographia, 33 are rated as 'severely unaffordable' while 14 are regarded as 'seriously unaffordable'. (In other words, 47 markets out of 54, or 77 per cent of property markets across Australia are too expensive for most people wanting to buy a home.)
"The actual rate of Australian property price increases is also referred to, with Demographia stating that Sydney's median multiple has risen 60 per cent since the first survey was conducted in 2004. It also adds that for the past two years, Sydney has represented the poorest housing affordability ever recorded outside Hong Kong."
Bessie Hassan, a money expert at finder.com.au, says the possible consequences of Sydney's housing unaffordability are 'sobering': "Many Aussies are disenchanted with the homeownership dream, believing property is unattainable. Many are accepting the idea of long-term renting - however, not building up equity or having the security of a home could be problematic later in life," she said.
It's certainly not getting any easier. The latest CoreLogic Housing Affordability Report found the cost of buying a house currently takes 7.2 times the annual income of a typical household, up from 4.2 times the annual income 15yearsago and that home ownership is becoming the privilege of high-income earners who are being forced to assign ever-increasing levels of expenditure to mortgage servicing.
Herald journalist Matt Wade posed the question: "House price growth in Sydney and Melbourne now appears to be slowing, so can we expect anxiety over housing to fade?"
He doubts that it will: "Economic modelling published recently by the Australian Housing and Urban Research Institute found more than 1.3 million Australian families are in 'housing need'. About 60 per cent of them are existing households that require rental support. The remaining 40 per cent are people who would have formed households if not for housing affordability constraints."
Apartments the solution for some
Apartments continue to gain in popularity as Sydney now has one apartment for every two houses and is heading for equality between the numbers of apartments and free-standing homes within the next 20 years, according to property agents Laing & Simmons.
"Put simply, affordability and availability are responsible for Sydney's apartment boom," says an article in Laing & Simmons 'Property News'.
"With house prices rising consistently over the last few years - even as the amount of available stock has gone down - we've entered a state of high demand and low supply. This is fantastic news for anybody looking to sell a property in Sydney, but it can make things challenging for buyers, particularly first-home buyers."
The article says that new developments have meant more areas of high-density living where property is affordable and not too far from the city centre: "Of course, apartments aren't suited to every type of lifestyle, but there are plenty of Sydneysiders, particularly young people, for whom an apartment is a realistic and sensible first step on the property ladder."
Ben Graham at News.com.au says that we are entering a new era of high-rise apartment buildings and the Australian dream of home ownership is set to change forever.
"Startling new projections show a glut of apartments is likely to see unit prices fall in the majority of Aussie cities, which is good news for young people wanting to live close to the action and where they work. But, the same report released by QBE Insurance…shows house prices are expected to surge in our major cities over the next three years," he said.
The QBE report he refers to also says that Sydney 'bucks the trend in projections' with house prices expected to fall by around 0.2 per cent and apartments to see a drop of around four per cent by 2020.
QBE Lenders' Mortgage Insurance CEO Phil White says in the report that units now account for 46 per cent of all residential construction across the country: "We need to be building around 190,000 homes a year to keep up," he said. "Last year, Australia built around 215,000. That's a good year, but we have to keep it up."
Georgia Sedgmen, an associate town planner at Tract Consultants, told Domain that over half of the apartment population was born overseas: "In many other parts of the world, the traditional 'dream' of owning a house isn't such a big deal. People from Asia and Europe are more likely to have grown up in apartments, they find it quite unusual that people aspire to own a detached dwelling. That's a very Australian idea," she said.
Approvals for blocks of new units will be the only way Sydney councils will meet their targets for housing supply set by the Greater Sydney Commission over the next five years. Councils will have to provide for almost 200,000 more dwellings by 2021, despite community concerns about housing density and the provision of more transport and infrastructure.
The Greater Sydney Commission was established in 2015 as an independent body to develop a long-term planning strategy for Sydney. Its revised plans, released in late October, estimate the city will need about 725,000 extra homes over the next 20 years.
The Chinese puzzle
An interesting piece of research was recently conducted by the economics and equity teams from global financial giant Credit Suisse that found strong correlations between Chinese capital flows and Sydney property prices. It concluded that movements in China's capital markets impacted property demand in Sydney about twelve months later.
ABC News reported that modelling by Credit Suisse found that Chinese capital flows and real interest rates have predicted roughly three-quarters of the variation in NSW property transfers since 2010.
"Over the past few months, the Sydney housing market has not only cooled down, but has arguably turned cold," Credit Suisse wrote. "Over the past year, Chinese capital flows have fallen considerably, in part reflecting the impact of stricter capital controls. This fall foreshadows weakness in NSW housing demand in the year ahead."
Commenting on the Credit Suisse findings, Stephen Letts from ABC News said that in recent months, preliminary auction clearance rates have drifted lower to 60-65 per cent from around 75 per cent a year ago. Revised auction clearance rates that account for late reported results have even dipped below 60 per cent.
Credit Suisse noted: "This is a significant development because recent RBA analysis suggests that a 60 per cent clearance rate is typically the break-even point for house price inflation. In other words, house prices tend to fall when the clearance rate is below 60 per cent."
Credit Suisse said the Reserve Bank was in a difficult position because the drying up of offshore investment poses 'a very big risk' to the economy: "We believe that the RBA will need to cut rates further to deal with the housing market slowdown in train," it noted.
Rate cuts ahead?
But will the Reserve Bank cut rates further after seven years of reducing rates to a level that is now historically low? Domain's Chris Kohler did a ring around and got some differing opinions.
"In terms of the broader outlook, it's a rabble. ANZ chief economist Richard Yetsenga is calling for hikes next year, Credit Suisse and independent economist Stephen Koukoulas say cuts make more sense, while UBS and Westpac reckon the RBA should stay on the sidelines for the foreseeable future," he said.
The ANZ Bank says rates need to rise in 2018. It believes inflation is no longer the 'guiding light' for the RBA and the Board will be considering several other factors in making rate decisions.
Westpac chief economist Bill Evans sees the RBA continuing to sit on its hands and keep rates unchanged: "Even though the market is now predicting a rate hike next year, it's been our view for a couple of years that rates are going to remain on hold for 2017 and 2018."
UBS, who are firm in their position that the property boom is over, say that tighter lending regulations are working, and the RBA will most likely wait until mid-2018 to see how things go before heading in a new direction.
Writing for the 'Your Mortgage' website, property journalist Michael Mata quoted the Credit Suisse report which argues that cooling house prices may lead to interest rates cuts: "We understand that policy needs to be set on what is known, rather than what is unknown, and Chinese capital flows are a very big unknown because of the absence of high-quality and timely data," the Credit Suisse report said.
"But the issue for us is that the recent shift down in Chinese capital flows is having a visible, negative impact on house prices and consumer spending now," said Mr Mata.
Meanwhile, New Zealand is tackling its own housing crisis with new legislation that bans foreign buyers from purchasing existing homes. Writing in The Guardian, journalist Richard Partington said the results of the restrictions would be closely watched by other countries, including Australia.
"The country [New Zealand] has become a hotspot for wealthy Americans seeking an escape from political upheaval elsewhere, viewed as a stable nation with robust laws and far from potential conflict zones," he said. "Global financiers have been increasingly snapping up properties in the country."
However, The Guardian's article noted that of the 48,603 property transfers registered by the NZ government in the three months to June, just three per cent were buyers with an overseas tax residency: "The bulk of those buyers were Chinese, followed by Australians. Tax residents of the UK, US and Hong Kong were also among the biggest buyers of property."
Sources:
'Property market softens as investors exit, allowing first home buyers a foot in the door,' Stephen Letts, ABC News online, updated 12 November 2017
'Rise and fall: A closer look at Sydney's shifting unit prices across its regions,' Nicola Powell, Domain, 10 November 2017
'Australia's world record housing boom is 'officially' over, UBS says,' Miriam Steffens with AAP, Sydney Morning Herald, 2 November 2017
'House prices fall dramatically in Sydney suburbs affected by WestConnex project,' Dan F Stapleton, Domain, 28 October 2017
'Sydney Metro stations to include office, residential and hotels,' Carolyn Cummins, Sydney Morning Herald, 1 November 2017
'Buyers holding the cards as Sydney's auction clearance rate slips below 65 per cent,'
Chris Tolhurst, Domain 29 October 2017
'Sydney house prices continue to fall in October,' Frank Chung, News.com.au, 1 November 2017
'Over a third of Aussies reckon they'll never afford a house,' Ben Graham, News.com.au, 27 October 2017
'Sydney property goes cold as 'Chinese capital flows fall',' Stephen Letts, ABC News Online, 1 November 2017
'Property News,' Laing & Simmons, 30 October 2017
'Seven years since an RBA rate hike, is another on the way?,' Chris Kohler, Domain, 3 November 2017
'How Australia's Housing Affordability Compares With Other Countries,' Owen Thomson, Onthehouse.com.au, 27 October 2017
'High-rise future predicted as apartment prices tipped to drop,' Ben Graham, News.com.au, 25 October 2017
'New Zealand to ban foreign buyers snapping up existing homes,' Richard Partington, The Guardian, 26 October 2017
'Sydney property market outperformed by Melbourne and Hobart, national housing report finds,' David Chau, ABC News Online, 1 November 2017
'Suburb set to hit $2 million or $3 million medians,' Shayne Collier, Northern District Times, 25 October 2017
'Commission holds firm on housing targets for Sydney councils,' Lisa Visentin, Sydney Morning Herald, 27 October 2017
'Melbourne land values surge while Sydney tops $1000 a square metre,' Nicole Lindsay, Sydney Morning Herald, 24 October 2017
'Housing affordability: QBE report predicts apartment prices to fall, gives hope for first-home buyers,' David Taylor, ABC News online, 25 October 2017
'Growth Conditions Remain Flat on a National Basis While Sydney Values Fall,' Tim Lawless, CoreLogic, 2 November 2017
'Housing volumes could plummet and prices tank, Citi says,' Stephen Letts, ABC News Online, 27 October 2017
McGrath Report 2018, The McGrath Network, November 2017
'From boom to gloom: how rising house prices have become a worry,' Matt Wade, Sydney Morning Herald, 5 November 2017