Market comment: Special report: 2012-2017 - Anatomy of a property boom
Fri, 20 Oct 2017
February 11, 2015
0 comments
Market Comment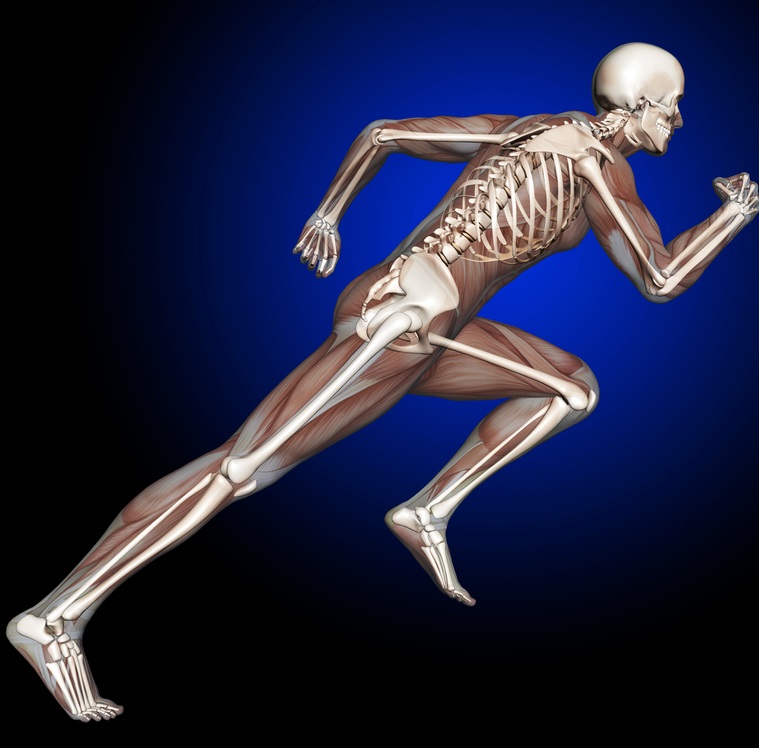 We've experienced five years of a property boom that's unprecedented in this city's history. It's dramatically increased real estate values across the metropolitan area and made asset-rich millionaires of almost everyone who owns a freestanding house within 20km of the CBD. And now it's ending. But how did it start and what drove it along the way?
2012
Early in the year a Sydney Morning Herald article by Domain's editor Antony Lawes analysed price growth on Sydney's north shore and concluded that over the previous ten years the average annual growth in Neutral Bay was 4.3 per cent, and in Mosman was 6.68 per cent. Solid, but nothing too dramatic.
There had been a slowdown of real estate activity since 2008 resulting from the Global Financial Crisis, but NSW had experienced a modest rise of 5.3 per cent in sales of new homes in 2011, while Sydney auction clearance rates hovered around the 55 per cent level.
Housing Industry Association chief economist Harley Dale told AAP that the housing sector needs more support for a full recovery: "In a contemporary economic environment where interest rate settings are too high, finance conditions persistently tight, consumer and business confidence too low, and plans to tighten fiscal policy inappropriate, it is hard to envisage a sustained recovery in new home sales in coming months," he said.
At its April meeting the Reserve Bank of Australia decided to leave its cash rate unchanged at 4.25 per cent, igniting a series of debates on whether an interest rate reduction had become essential to Australia's economic future. The Governor of the Reserve Bank, Glenn Stevens, pointed out that conditions in Australia posed no particular threats at present, saying: "Interest rates for borrowers remain close to their medium-term average. Credit growth remains modest."
Australia's growing housing shortage was in the news. A report by a UK housing expert, 'Homes for All', found that Australia's housing market was producing only half of the supply needed to meet demand. The report's co-author, Dr Tim Williams, said that Australians are building 14,000 to 15,000 homes a year when the figure should be more like 40,000.
By mid-year there were increasing signs that the Sydney market was 'bottoming out' or 'stabilising' according to the Real Estate Institute of NSW in an AAP release on News.com.
The Institute noted that the state's median house price was down $40,000 from the previous financial year and the annual median house price for the 12 months to March had dropped by 6.7 per cent.
However, a later property update from REINSW found that prices for residential properties in Sydney had stabilised in the three months to March. Prices had mainly fallen in the top end of the housing market, with pricing in more 'affordable' suburbs remaining firm.
Later in the year, Bronwen Gora, the Sunday Telegraph's property writer said the Sydney property market was "creeping out of the doldrums", noting that house prices below $1 million had recovered from the previous year, and Sydney's median house price had bounced back to $620,000 from $582,000 twelve months earlier.
At year's end, the RBA said there was no danger of another housing boom like the market experienced in the 1990s, although various economic indicators were looking slightly more optimistic. The Bank's head of economic analysis Jonathan Kearns told an Australian Business Economists' lunch that conditions were right for a rise in the cost of housing: ''We are not seeing declines in income growth or a significant increase in unemployment, so the strength in earnings and incomes for households is still going to be quite reasonable and certainly sufficient to support an increase in housing construction.''
The Australian Bureau of Statistics reported that house prices rose in Sydney during the September quarter and that annual price growth had returned nationally for the first time since March 2011. Lower interest rates had made borrowing cheaper, and it appeared that some confidence was gradually returning to the market with auction clearance rates rising above 60 per cent.
2013
The new year began with standard variable mortgage costs at their lowest level in two years.
Economists at NAB revised their interest rate outlook and forecast the official cash rate to fall to 2.25 per cent by December. NAB's chief economist Alan Oster even forecast three separate 25-basis-point rate cuts in 2013.
Senior economist at Australian Property Monitors, Dr Andrew Wilson, said he expected prices nationally to grow between 3 per cent and 5 per cent: "2013 should continue to build on the modest gains of the past year, however the forthcoming federal election and the likelihood of a protracted campaign may result in some uncertainty among homebuyers and sellers, with confidence already low," he said.
Savanth Sebastian, an economist in Sydney with Commonwealth Securities, said that migration was at a 3 ½ year high which meant more homes would be built, but rental yields would be the real driver of growth: "Because vacancy is back under 2 per cent rents will go up, and then people look at the yield on those properties and say 'well, this home should be worth more'."
There was certainly no flood of new home building threatening those holding current housing stock. Australian Bureau of Statistics figures showed that new homes under construction fell for the third straight year in the 12 months to 30 June, and building approvals dropped for a second straight year in the twelve months to 31 October.
However, the number of residential building approvals rose 2.9 per cent from a low base in November, according to the Australian Bureau of Statistics. The figures suggested a modest recovery was underway in the housing sector, although almost all the growth was in approvals for multiunit properties.
The 25 basis points interest rates cut announced by the Reserve Bank after its May meeting came as a surprise to most economic forecasters. In the RBA's quarterly Statement on Monetary Policy, the Bank emphasised that the Australian dollar had remained high while inflation at its present rate posed few concerns.
However, the RBA did note that a reversal of its recent easing of monetary policy could be required if "dwelling prices rise more quickly than assumed, spurred by low interest rates."
Master Builders Australia chief economist Peter Jones told ABC News that it was unusual for rate cuts to take so long to have an impact: "It's a little bit of a hangover from the financial crisis - this aversion to debt and lack of confidence in things like global economic developments, some uncertainty at home as we go through structural change. It is a little bit unusual, but it does look like interest rates are starting to improve the situation."
By August the Sydney property market was accelerating at a pace that hadn't been seen for years, powered by lower interest rates, high levels of buyer demand, and a noticeable lack of housing stock. The second weekend in August, Sydney recorded an 83.8 per cent auction clearance rate with record levels of buyer activity despite a surge in property listings. This was the highest clearance rate recorded for the year and the fifth consecutive weekend with clearance rates above 80 per cent.
RP Data research director Tim Lawless said that by including rental yields in the company's housing market outlook, some clarity could be provided as to why investors were becoming so active. The RP Data-Rismark Accumulation Index, which factors in both capital gains and gross rental yields, was up 9.4 per cent over the year. Meanwhile, a typical capital city dwelling was selling in just 45 days compared with 59 days at the same time a year ago.
By the end of the year the word 'bubble' was again being mentioned. Simon Johanson, Property Editor for The Age, said that we were experiencing the start of a boom but not a bubble, according to the economists he'd spoken with. He noted that capital city values peaked in September above the previous high set in 2010, and Sydney's prices were up 5.2 per cent over the September quarter.
There was a glimpse of what was to come when new home sales hit a two-and-a-half year high in November, driven largely by sales of new apartments, mostly off the plan. Nationally, sales of new apartments rose by 21 per cent, with Asian investors helping to drive nearly 11,000 sales for the year.
Commonwealth Securities economist Craig James firmly denied a bubble existed: ''Rather than a 'bubble', couldn't it just be that home prices are lifting from a low base in response to very favourable influences such as super-low interest rates? That is the sensible view, and also the right view,'' he said.
2014
As 2014 began, analysts looked back at 2013 and saw that Sydney had Australia's highest median home value growth with an impressive rate of 14.5 per cent, according to RP Data-Rismark figures.
Senior research analyst at RP Data, Cameron Kusher told the Herald's Christina Zhou that the principal drivers of this growth were the RBA's cuts to the cash rate and investors putting more of their funds into property: "The combination of lower interest rates and the fact that property has become a little bit more affordable has lured buyers back into the market," he said.
Mr Kusher said the middle and prestige segments of the Sydney property market were the best performers in 2013: "The middle market has seen values rise by 15.3 per cent over the year and the top end of the market has seen value growth of 15 per cent."
So remarkable was Sydney's price growth that it was even commented on in the Wall Street Journal, one of the USA's most influential financial newspapers. WSJ Journalist James Glynn wrote that Sydney had some of the most expensive property in the world and raised the prospect that the market was 'overheated'.
Data from the Housing Industry Association showed that since the end of 2013, units were the main source of sales growth. HIA figures showed that sales rose 7.5 per cent in November with multi-unit dwellings up 30.5 per cent and detached homes rising just 3.6 per cent. The HIA's chief economist Harley Dale told Michael Janda from ABC News that this surge could continue: "The upward momentum evident in new home sales since the closing stages of 2012 continued late last year – that is a good sign for residential construction activity in 2014."
ABS figures showed that in NSW building approvals for non-detached dwellings such as units outnumbered detached house approvals in every month of 2013, reflecting a shift to apartments as the primary form of new residential development.
Senior manager at BIS Shrapnel, Angie Zigomanis, told Domain's Toby Johnstone that growth prospects would be mixed in 2014 and that he expected Sydney's growth rate to be more subdued after the high levels of activity in the year just ended: "Sydney will see solid growth - might be more the five to six per cent range rather than the double digits," he said.
Dr Andrew Wilson of Australian Property Monitors also saw a slower year ahead. "Sydney house price growth in 2014 will likely be half that of [2013] at best with most of that recorded in the first part of the year," he said.
However, the Sydney market wasn't about to slow down and by April the new 'boom' was in full swing. RP Data said half of Australia's capital cities were at record property price levels, with Sydney the most expensive at 15.8 per cent above its previous peak. Despite this, auction clearance rates were still steaming ahead. The first Sydney auctions in April brought a new record of ten consecutive weeks of clearance rates above 80 per cent. The median house price was $1.12 million and the median apartment price was $706,500.
Just twelve months before this the clearance rate was 66 per cent and the average house price was $890,000 while apartments averaged $591,000. As Dr Andrew Wilson of Australian Property Monitors commented: "We are heading into uncharted territory in the Sydney market..."
By August even seasoned followers of Sydney's property trends were finding it hard to believe the strength of the real estate market. Figures from the Australian Bureau of Statistics showed that Sydney property prices rose by 3.1 per cent over the June quarter and by 15.6 per cent over the past year. One record after another was overtaken.
Writing in Australian Property, economist Leith van Onselen expressed his thoughts about real estate activity in the city he calls 'investor central': "The speculator frenzy that has engulfed Sydney's housing market continues to reach absurd proportions, with today's Lending Finance data for June, released by the ABS, once again smashing all records, with both the value and proportion of mortgages going to New South Wales investors surging to another all-time high."
In December, the Organisation for Economic Cooperation and Development (OECD)
warned that the low rate-driven, investor-led rise in housing credit was a serious risk to financial and economic stability: "House price increases are encouraging construction and consumption, but are also a concern in that a sharp reversal could cut aggregate demand."
2015
With warnings about an overheated property market regularly featuring in mainstream media, the year began with a feeling that much of what would happen in the next twelve months would be a continuation of what took place in 2014, although there were some new factors in play which could make 2015 a somewhat different year from its predecessor.
Peter Kouilzos, an Australian lecturer and author who specialises in property valuation and economics, summarised the previous year's outcomes. He noted that at the beginning of the year Sydney had 22 per cent fewer properties for sale than 12 months previously, and prices had nowhere to go but upwards: "There was not as much property for sale so there were relatively high numbers of prospective purchasers at your home opens and auctions. During the year, the time to sell a house in Sydney fell from 29 days to 26 days."
There was confidence that interest rates would remain low which would support housing price growth, and oil prices were unlikely to rise which would also reduce pressures on the average Aussie's cost of living. But wages growth had slowed and was hardly sufficient to offset inflation. In many sectors wages were going backwards. Despite the often-expressed claim that this would encourage employers to add more workers to their payrolls, rising unemployment figures suggested that this belief was somewhat flawed.
Housing supply started to rise. Over the next 12 to 18 months a record supply of stock would enter the market, predictably leading to forecasts of a reduced growth of home prices and lower increases in rental rates.
Writing in the Daily Telegraph, Aidan Devine said Sydney's home price boom was about to reach its conclusion: "CPM Realty research has predicted total price growth of between 5 and 7 per cent over the year, echoing earlier BIS Shrapnel and CommSec forecasts of up to 7 per cent growth — a slowdown from the 12.4 per cent spike to the median house price over 2014."
By the middle of the year speculation about a 'bubble' was again rife. Australia's top economic bureaucrat, treasury secretary John Fraser, told a Senate estimates committee hearing: "When you look at the housing price bubble evidence, it's unequivocally the case in Sydney."
Reserve Bank Governor Glenn Stevens told members of the Economic Society of Australia that he too had concerns about soaring property prices: "What is happening in housing in Sydney I find acutely concerning for a host of reasons, many of which are not to do with monetary policy," he told the audience. "I think some of what's happening is crazy, but we [the RBA] have a national focus and so that just increases the complexity."
There was growing recognition that there are downsides to skyrocketing housing prices, including that more and more first-home buyers were being priced out of the market. The Australian Prudential Regulatory Authority (APRA) asked Australia's biggest lenders to cut back on risky practices in investment lending.
RBA deputy governor Philip Lowe says these efforts were influencing bank lending practices: "In the past couple of weeks, you have seen a number of banks say they are requiring larger deposits for investor loans and offering smaller discounts on interest rates, smaller rebates and are requiring higher serviceability levels."
In Sydney, the undersupply of housing stock was expected to continue driving the market, according to BIS Shrapnel senior manager of residential Angie Zigomanis. He said Sydney's growth may slow over the next 12 months, but it would be rising interest rates that would slow Sydney down, not an oversupply of homes: "In Sydney, it might take three to four years [for supply to catch up with demand], but there is the possibility that it might not fully catch up if something like rising interest rates choke off demand first," Mr Zigomanis told Domain's Jennifer Duke.
However, in mid-October the auction clearance rate dropped to 65.1 per cent - the lowest clearance rate in three years. AMP Capital chief economist Shane Oliver said the poor result was caused by Westpac's move to lift mortgage rates by 0.2 per cent: "The bottom line is that buyers are worried that the Westpac move is a sign of things to come," Dr Oliver said.
The feeling that the latest property cycle had peaked was picked up in the "time to buy a dwelling" index published by Westpac and the Melbourne Institute. The index had fallen by 11 per cent over the previous year and was then 30 per cent below its September 2013 peak. More tellingly, in Sydney the index had reached its lowest point since the survey began in 1975.
For the previous three years a shortage of homes for sale had been an important driver of Sydney's property price rises, but supply was finally beginning to catch up with demand.
This was demonstrated by two statistics in the McGrath Report for 2015. The first was that by August stock availability was only 5 per cent lower than it was in August 2014. The latest statistics also showed that stock levels were 4.7 per cent higher than at the same time last year.
2015 ended with a widespread belief that the boom was slowing towards an end. Reserve Bank economists Marion Kohler and Michelle van der Merwe released a paper titled 'Long-run Trends in Housing Price Growth,' noting that over the previous 30 years housing prices had risen across Australia by an average of just 7.25 per cent a year, but the increase had been anything but uniform. During the past decade price growth was relatively moderate until the last three years when it rose dramatically, fuelled by heavy borrowing.
2016
Last year kicked off with a lot of introspection, giving market watchers confidence that the boom was going to continue coasting slowly to an end. We had become accustomed to double-digit growth in property values, to auction clearance rates northwards of 80 per cent, to on-market times dropping to be measured in days rather than weeks, and to a growing number of investors snapping up properties that were expected to be sources of capital gains more than rental returns. And all this aided by the lowest interest rates in living memory.
Was it going to last forever? Of course not. Sydney's median house price dropped 3.1 per cent over the December quarter 2015, the first drop since June 2012, according to the Domain House Price Report. Eliza Owen, market analyst from Onthehouse.com.au said it had been a pretty good ride until it came to a halt: "The upswing in the current cycle lasted almost two years and, in real dollar terms, the median house price increased by approximately $375,000."
Stephen Nicholls, executive editor at the Sydney Morning Herald, called it "the house price correction Sydney has long needed": "Prices had risen so much – an extraordinary 52.6 per cent over three years. The 14.8 per cent growth last year was beyond everyone's expectations. House prices can't keep going up at those sorts of rates forever," he said.
By May, it seemed there could no longer be any doubt that Australia's housing boom was over and growth would be returning to more sustainable levels. "Sydney's median house price falls below $1 million" was the way the Sydney Morning Herald headlined the story, and statistics from Domain Group did indeed show a March quarter drop of 1.5 per cent to $995,804. Across Sydney, that is.
Looking at a bit more detail we see that houses in the lower north shore, city and east, and northern beaches continued to show gains, albeit lower than the same time in the previous year. As the article pointed out: "House prices fell in five out of nine regions, remained flat in the south west and grew in the city and east, and northern beaches by 7.4 per cent and 1.9 per cent respectively."
Figures from CoreLogic RP Data also confirmed the general slowdown, showing annual home price growth down to its slowest rate in 31 months. Its index of home prices for the combined capital cities rose 0.2 per cent in March, compared to February when prices increased by 0.5 per cent.
But Spring brought with it a return to price growth that brought unexpected sunshine to the property market. Weekend auctions showed a surge in listings and record clearance rates, although the number of properties on offer was well below figures at the same time last year.
Domain's Dr Andrew Wilson noted that investors remained a key ingredient of the rising housing market, pointing out that Australian Bureau of Statistics residential lending data reported another surge in activity over June for NSW. "The prospect of a change to negative gearing has activated investors since May, with a June total of $6.6 billion – the highest monthly result since June last year," he added.
A shortage of properties on the market became evident, particularly in the more desirable areas like the lower north shore and the northern beaches. One sign of the times was the median price of a three-bedroom apartment reaching $1 million – a 50 per cent increase over five years. "This data shows we're still seeing a considerable demand for higher priced and bigger units in Sydney; there are plenty of buyers out there who are happy to live in a unit but they want a bigger unit even at a higher price," said Dr Wilson
BIS Shrapnel associate director Kim Hawtrey said New South Wales would remain undersupplied for some time, although even home building in Sydney would slow down:
"Sydney is up against an affordability ceiling as well as constraints on site availability; investor demand is cooling, and the city will see a surge in new supply coming on stream over the next one to two years," Dr Hawtrey said.
CoreLogic's Cameron Kusher said that over the past 12 months house prices had outperformed unit prices across Australia: "House values have increased by 7.2 per cent compared to a 5.5 per cent rise in unit values. With a record pipeline of units under construction we would expect that growth in unit values will continue to underperform that of houses for the foreseeable future."
Mr Kusher said that compared to [2015] there was a low volume of fresh stock for sale, with Sydney's offerings down nearly 21 per cent on the previous year: "The low level of new stock becoming available for sale appears to have been a key driver of the ongoing strength in the Sydney and Melbourne housing markets over recent months."
By November the NSW government was working on the next generation of new housing for Sydney, announcing plans for something like 200,000 new homes to be built over the next five years. NSW Planning Minister Rob Stokes said that these new homes would be mostly apartments and townhouses, and that development would be focused on Parramatta, Blacktown and the City of Sydney: "While there will continue to be opportunities to buy detached homes on the blocks on the fringes of Sydney," he said, "there's a real focus on apartments, on terrace houses and on medium-density developments in established areas."
Meanwhile, despite a marked slowing of property markets in other capital cities, Sydney's boom refused to die. CoreLogic's Cameron Kusher said that at the end of the June 2016 quarter there were 55,682 units under construction across NSW: ""If you look at the long-run averages you can see that the current unit construction boom is unlike anything we've ever seen before. The long-run average for units under construction is 16,194 in New South Wales."
Further analysis showed that, if all the approved units are completed, over the following two years unit stock in some regions of Sydney would increase dramatically - Strathfield-Burwood-Ashfield will increase by 20.7 per cent, Parramatta unit stock will increase by 19.2 per cent and Auburn by 26.1 per cent.
At the end of 2016 there were some safe bets for 2017: Sydney housing prices would remain on their upwards trajectory, the rate of prices growth for detached houses would be higher than the rate for units, auction clearance rates would stay robust, some parts of Sydney would strongly outperform others, and investors would continue to acquire property thanks to the taxation advantages they enjoy.
2017
This year began with mixed expectations. The 2017 ANZ/Property Council Survey asked property professionals for their opinions about the likelihood of price growth in the future. The Council's NSW executive director Jane Fitzgerald told Domain that the state is in a good position to start the year: "NSW had a strong 2016 and the next 12 months are looking positive with high expectations for growth, investment and hiring across the state," she said.
A note of caution came from Angie Zigomanis, senior manager of research house BIS Shrapnel, who sees continuing growth in 2017 but said: "We won't get price growth forever … we still think things will start to ease back again in 2018."
Moody's Analytics economist Emily Dabbs said Sydney property prices had grown 11 per cent in 2016 and her company's data indicates the strong price growth we saw in 2016 will continue into 2017: "We haven't really seen a significant decline in prices in Sydney for quite some time, and it's very unlikely to be that way, just because of the amount of demand that there is in the city," she said.
More than 31,000 new homes were built in Sydney in the 12 months to October 2016 - the highest annual number of new homes in over four decades, according to data released by the NSW Department of Planning. But end-of-year figures show the numbers of development applications and approvals were trending downwards.
Once more, worries about a bursting bubble surfaced in the media. Even the OECD issued a biennial assessment that warned of an impending 'rout' in Australian house prices, saying both prices and household debt have reached 'unprecedented highs'. In the OECD's own words: "A continued rise of the market, fuelled by both investor and owner-occupier demand, may end in a significant downward correction that spreads to the rest of the economy."
"There is some need to tighten lending conditions for some Australian housing markets in terms of geographical areas and dwelling types," Housing Industry Association chief economist Harley Dale told The Australian Financial Review's Michael Bleby.
"However, a blanket tightening of lending conditions – as now seems to be emerging again – is the wrong policy and risks damaging Australia's financial stability. That is the very opposite to the ideal outcome authorities want to achieve."
By April, some housing market analysts were calling for the end of the current housing boom to commence later in the year. BIS Oxford Economics managing director Robert Mellor told the Building Industry Prospects conference in Sydney that house prices would drop by five per cent over the next two years.
"Given that price growth over the last 12 months has been much greater than we would have anticipated six or 12 months ago, we now expect price declines probably between 2017 and 2019 somewhere in the order of 5 per cent in the detached housing market in Sydney," he said.
But other analysts saw 2017 as yet another year of price rises, followed by a slowing market in 2018. SQM Research managing director Louis Christopher said it was likely prices would rise by 11 to 16 per cent by the end of 2017, adding: "Next year is questionable … we could see some storm clouds in 2018," he told Domain's Jennifer Duke.
And property prices continued to rise as the first half of the year rushed by. Auction clearance rates remained high and good numbers of properties were on offer in Sydney each weekend – even delivering a record number of sales for a June auction, well ahead of the corresponding weekend in 2016. Median prices were also well ahead of the same weekend last year, something like 17 per cent higher.
In July, the entire Sydney market reversed a weak downwards trend and prices again resumed their upwards movement. Auction clearance rates remained in the 70 per cent levels and any concerns of a massive surge in either direction proved unfounded. The monthly rate of growth in home prices fell around one per cent – from 3.1 per cent to 2.1 percent according to CoreLogic statistics. But Sydney's property market has continued to produce record prices, with the median house price now $1.18 million, according to data from Domain released in late July.
Unit prices grew at twice their growth rate during the June quarter, which was a clear indication that apartment supply is still lagging behind demand. As a result, Sydney apartment prices jumped 3.2 per cent in the June quarter to $757,991, as shown in the latest Domain 'State of the Market Report'.
As we head towards the end of the year we seem to be experiencing a 'measured slowdown' that is enabling our greatest-ever Sydney property boom to end gradually without causing any massive economic disruption. And to say the boom is ending is not to suggest prices growth is over – not by any means.
Sydney is the only capital city to show an increase in approvals in medium and low-density housing, rising by 11.6 per cent in the year to March. Over the five years to June 2017 medium-density stock grew by 14.7 per cent to a total of 860,423 dwellings while the state's population grew by 8.1 per cent to 7.5 million. There's plenty of stock available to supply the market for at least the next two years.
Commonwealth Bank economist Kristina Clifton told the Herald's Eryk Bagshaw that she believed the latest residential construction cycle had peaked: "We think the downturn will be gradual, and we expect an extended plateau where residential construction activity remains at a high level over 2017 and into 2018," she said.
The demand for housing isn't going away but it is decreasing, and developers are scaling back their activities. UBS economist Scott Haslem told the Herald's Clancy Yeates that there won't be a crash but "One would anticipate that we will get a meaningful correction in the next couple of years in the number of cranes that you will see on the horizon."
The 2012-2017 Sydney property boom happened as the result of a once-in-a-lifetime combination of many factors: taxation rules that favour investors, availability of new housing stock, accessibility to adequate capital from domestic and international sources, low interest rates, support from overseas buyers, a willingness by governments to allow rapid and often unpopular development, the popularity of property auctions and a widespread desire among Australians to own their own homes.
Now conditions are returning to what, for Sydney is normal. Rich Harvey, a buyer's agent from propertybuyer.com.au came up with a good analogy when he said anybody waiting for "dramatic price falls in in-demand areas such as the lower north shore and the inner west" is not going to see them.
"The market is like a car driving forward: the foot has come off the accelerator but it hasn't been taken completely off and there is still forward momentum. And in certain high-demand suburbs prices will continue to hold up very well. Demand may drop, but prices aren't dropping, that's for sure."