Market comment: No more double-digit growth, but growth nevertheless
Mon, 18 Sep 2017
February 11, 2015
0 comments
Market Comment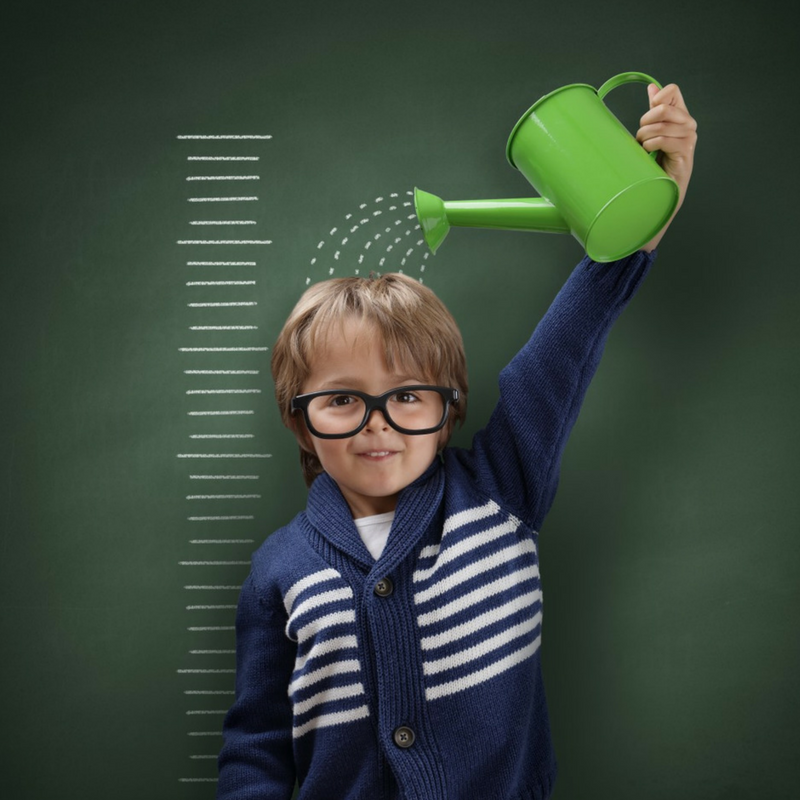 As evidence that Sydney's recent property boom is ending, the latest figures from CoreLogic confirmed that dwelling values in August were flat across the country: "As for Sydney, its housing values slowed to just 0.3 per cent in the last three months, and has been consistently easing since October last year."
"If the current trends continue, by the end of the year we could see dwelling values across Australia's two largest housing markets, Sydney and Melbourne, trend lower as they move through their cyclical peaks," said CoreLogic's head of research Tim Lawless.
Domain's Jennifer Duke said Sydney was entering this year's Spring selling season 'with a whimper rather than a bang': "While the beginning of the year started out very similarly to the booming auction market of 2016, with seven in 10 homes selling under the hammer, this season is on a very different trajectory compared to last spring."
Ms Duke asked five top Australian economists for their forecasts of Sydney's property price growth (or otherwise) over the next twelve months. Not surprisingly, each had their own view of where the market will go. In fact, the only point of agreement between the five was that the days of double-digit price growth are behind us.
Three of the five expect prices to fall. AMP Capital's chief economist, Shane Oliver, sees a seven per cent decline over the next twelve months. He says official interest rates may stay unchanged but the banks will continue to hike mortgage rates on interest-only loans to investors as well as tightening loan requirements.
"This, along with a surge in the supply of units, will likely result in falls in unit prices and a slowing in home price gains," he told Ms Duke, adding that there will also be a cooling of demand from offshore buyers.
Market Economics' Stephen Koukoulas expects a two per cent price drop resulting from increased supply of properties as well as tighter loan controls by banks: "Throw all these things into the melting pot and it appears as though the long-overdue cooling in Sydney and Melbourne is poised to happen," he said.
The third economist predicting a drop is BIS Oxford Economics' managing director Robert Mellor. He expects a one per cent decline in apartment prices due to "a substantial reduction in investor demand from local and offshore buyers".
However, two of the five economists were more optimistic when asked for their forecasts and didn't foresee any dramatic problems of apartment oversupply. HIA chief economist Shane Garrett believes there will be a significant fall in home building, with apartment starts falling by 18.4 per cent in 2017-18 compared to 2016-17, and house starts falling 14 per cent over the same period.
"We see the downturn in the new dwelling starts as arising from a few factors, particularly the tougher regime around foreign investor participation in the property market and tighter financing conditions on the domestic investor side," he told Jennifer Duke.
Compass Economics' Hans Kunnen also had a positive outlook for Sydney's unit market, saying he expected a 'strong growth trajectory' in the order of 5-10 per cent, citing population growth and good economic activity levels as the drivers: "While pockets of oversupply may occur … there is also likely to be reasonable demand and access to finance."
Apartments abound
Apartments now comprise 28 per cent of housing in Sydney. While most of this high-density construction has been in and around the inner city, even suburbs in the west and northwest have concentrations of apartment towers undreamt of just a few years ago.
In 2016 Australia built more apartments than houses, and this trend is likely to continue. Developers build for investors, and between the two of them they've certainly done a lot to catch up with a perceived construction shortfall as immigration pumps thousands of new residents into the city of Sydney every year.
The continuing growth of Sydney property prices and an increasing number of renters have rekindled an interest in medium density developments in NSW. Bankwest's Housing Density Report found that development approvals for units, townhouses and semi-detached houses grew almost six per cent in the year to March 2017, in contrast to a national drop of 6.5 per cent in medium density approvals.
In fact, Sydney is the only capital city to show an increase in approvals in medium and low-density housing, rising by 11.6 per cent in the year to March. Over the five years to June 2016 medium-density stock grew by 14.7 per cent to a total of 860,423 dwellings while the state's population grew by 8.1 per cent to 7.5 million.
Some Sydney suburbs have experienced so much apartment-building in recent times that banks are beginning to ask purchasers for higher deposits when buying units in certain postcodes.
A report by the Daily Telegraph's Aidan Devine found that global lender Citi has identified 34 Sydney postcodes that it considers 'blackspots' with a risk of apartment oversupply that could lead to a possible reduction in property values. These include the area around Sydney airport, Parramatta, Chatswood, Ryde, Sydney Olympic Park and parts of the Hills district.
This means that, for a unit costing $900,000 – the median price for an apartment in places like St Leonards, Waterloo or Chatswood, a purchaser would have to come up with a 35 per cent deposit of around $315,000. Add to this figure another $35,000 for stamp duty and a minimum amount of $350,000 would have to be available to finance the balance of the purchase price.
A typical 'blackspot' suburb is one in which a number of new apartment buildings have been constructed, and where there are additional high-rise projects approved and/or underway. AMP Capital and NAB have also followed Citi's lead and raised their deposit requirements for those Sydney suburbs believed to have oversupply risks.
BIS Oxford Economics analyst Angie Zigomanis told Aidan Devine that an oversupply could be 'catastrophic' for some housing markets. He said it could push down property prices and cause recent buyers to have mortgages worth more than the value of their properties. With something like 25,500 new apartments to be completed this year in Sydney, areas with high concentrations of new units, including the Sydney CBD, are the most likely to be affected.
However, Urbis associate director Alex Stuart noted that over the last quarter, Sydney had recorded the highest number of apartment sales of all capital cities, slightly down on sales a year ago with an unchanged average selling price ago of $1.16 million.
"From our surveyed sample, [Sydney] apartment sales and prices all look healthy," he said, noting that one-bedroom, no car park apartment sales had risen to 28 per cent of all sales.
No cliff ahead
Property research group CoreLogic believes that when the August property market figures for Sydney are analysed they'll show a plateauing of prices or perhaps even a slight drop. The firm's head of research, Tim Lawless, says prices won't 'fall off a cliff': "Sydney has been gradually cooling since November last year, auction clearance rates have started slowing...all signs the market is cooling," he said.
He added that there would be fluctuations in Sydney house prices as the market starts to soften, but history shows price corrections in Sydney have never exceeded 10 per cent. "Six months down the track, you will see a consistent decline in the housing market; the question is what will be the difference between the peak and trough," he told the AFR's Su-Lin Tan.
Prices have now risen to a point where people on average incomes find it difficult to purchase a property or rent one that's a reasonable distance from their place of work.
But even with the winter cold putting somewhat of a dampener on the auction market, prices stayed high despite a reduction in auction clearance rates that kept them near or below 70 per cent. Domain's Chris Tolhurst wrote: "In the first half of the year, many auctions of A-grade properties within 20 kilometres of the CBD drew offers from eight or more bidders, a ratio that has now slipped to one to four bidders."
This trend was also noticed by Domain's Dr Andrew Wilson, who said: "Inner-suburban, higher priced regions continue to generally produce the best suburban results in Sydney, but clearance rates in those areas are now consistently lower than recorded over autumn and the early winter market."
And prices keep rising. Rich Harvey, a buyer's agent from propertybuyer.com.au said anybody waiting for "dramatic price falls in in-demand areas such as the lower north shore and the inner west" is not going to see them.
"The market is like a car driving forward: the foot has come off the accelerator but it hasn't been taken completely off and there is still forward momentum. And in certain high-demand suburbs prices will continue to hold up very well. Demand may drop, but prices aren't dropping, that's for sure."
Bubble deflating
There are still concerns about a property 'bubble' somehow popping and causing a massive crash in property prices. ABC's 'Four Corners' program foresees this kind of calamity resulting from borrowers over-leveraging themselves on property and getting hit by a sudden interest rate rise that pushes their repayments beyond affordable levels. The resulting forced sales, said the program, would cause the bubble to burst and prices to crash.
There are a couple of problems with this scenario that make it relatively unlikely, despite property price bubbles in other countries causing a fair amount of economic mayhem. The first thing to note is that Australia has never had one of these bubbles burst as has happened in the US, Ireland and Spain.
Our property price cycles traditionally end by flattening out and entering a period of price stagnation. Australians tend to keep up with their mortgage requirements until they become absolutely impossible, rather than walking away when they're merely difficult.
Our banks have generally been tougher than their overseas counterparts on mortgage requirements, asking for higher deposits and avoiding 'low-doc' loans to risky borrowers. The Australian Prudential Regulation Authority (APRA) and the Reserve Bank have kept watchful eyes on the property market and have tightened up mortgage conditions considerably over the past year, meaning that deposits are generally enough to cover any price falls that might occur.
This isn't to say that prices in some parts of NSW and even in greater Sydney can't slip. It's likely that some areas where apartment construction is rampant will be oversupplied and asking prices will have to be reduced for corporate vendors to remain competitive.
Prices in Sydney were flat in August after a rise of 1.4 per cent in July. CoreLogic's Tim Lawless said that the rolling three-month price rise in Sydney has fallen to 0.3 per cent from its 2016 peak of 3.7 per cent in the three months to last November.
Domain's Jessica Irvine summed up the current situation, saying that we have no other option than to trust that banks and mortgage brokers have composed their loans in such a way that the inevitable rises in borrowing rates can be met by the borrowers.
"Absent a rise in the jobless rate, which has been falling recently, it's hard to see where the trigger for forced property sales would come from. In times of price weakness, home owners tend to just sit on their properties, keeping volumes low and price falls capped," she concluded.
A big industry
Housing construction is a major industry, making up some five or six per cent of Australia's economy. Over the past five years we've had a housing construction boom that peaked in 2016 at a rate of 250,000 new homes per annum, the majority of those being high-rise apartments. This also created thousands of jobs and a massive demand for building materials – all good to have at a time mining investment was decreasing.
The Australian Bureau of Statistics estimates that every $1 million spent on residential construction generates 17 full-time jobs. "The number of new residential building approvals had stepped down since 2016 and members noted that, if approvals remained at current levels, construction activity could also begin to decline," the RBA board said in its August statement.
We're already seeing signs of building activity cooling down. The demand for housing hasn't gone away but it is decreasing, and developers have scaled back their activities. UBS economist Scott Haslem told the Herald's Clancy Yeates that there won't be a crash but "One would anticipate that we will get a meaningful correction in the next couple of years in the number of cranes that you will see on the horizon."
There will still be a significant number of new properties coming onto the market during this period of contraction, leading to what Haslem calls 'moderation in house price growth'. He also sees house prices stabilising in 2018 while rent increases will slow due to a greater number of available rental properties.
Commonwealth Bank economist Kristina Clifton told the Herald's Eryk Bagshaw that she believed the latest residential construction cycle had peaked: "We think the downturn will be gradual, and we expect an extended plateau where residential construction activity remains at a high level over 2017 and into 2018," she said.
Building and construction activity is slowing, but the latest ABS data showed a fall of 1.7 per cent in July nationally which was less than analysts had forecast. Another surprise was the gain of 9.3 per cent in all sectors of construction work during the June quarter, although the 'other dwellings' category which includes apartment blocks fell 6.7 per cent.
Mortgage Choice, one of Australia's biggest mortgage brokers, sees a decrease in demand for interest-only loans developing as banks find it easier to meet APRA's cap on interest-only lending.
This could lead to a period in which banks won't have to further tighten their credit policies, and higher premiums for interest-only loans could come to an end, according to Mortgage Choice chief executive John Flavell: "My feeling is there's room to kind of wind some of that back a little bit," he said.
In the meantime, Westpac and CBA, Australia's two largest banks, say they will comply with APRA's cap on interest-only lending. Westpac said interest-only loans made up 44 per cent of new lending in the June quarter, down from 52 per cent in March, and it was "on track" to be below the 30 per cent cap in the September quarter.
Chinese puzzle
When it comes to Sydney property the 'elephant in the room' is really a tiger. Figures from Knight Frank show that Chinese companies bought 38 per cent of all the residential property development sites sold in Australia last year, spending $2.4 billion.
The average size of property development sites sold to Chinese companies in Australia last year was 21,045 square metres, an 18-fold increase from four years ago, according to the company's report.
Based in Beijing, Dalian Wanda's Australian businesses include a $1 billion Australian apartment project at Circular Quay in Sydney. Shanghai-based DahuaGroup last year spent $400 million in Sydney to buy multiple suburban sites to develop as master planned estates. Investments on this scale have had a major impact on development in Sydney.
But this flow of funds could diminish or even dry up afterChina's National Development and Reform Commission's recent declaration that the property sector was "not the real economy" and companies investing in overseas real estate could be harming China's financial stability by increasing capital outflows.
Officially, the property restriction is on deals worth more than $US1billion, but The Brisbane Courier-Mail has reported that the Beijing government's already widening the restraints with Chinese nationals transferring cash to Australia having to sign statements declaring the funds were not for real estate.
Australia's new suite of property taxes on overseas investors has also had a dampening effect on Chinese demand for Sydney property. David Wang, the vice-general manager of international sales at Chinese agency 5i5j, told the Australian Financial Review that sales of Australian property had dropped 80 per cent in Julyand he's expecting an equally poor result in August.
Despite the introduction of new taxes, NAB chief economist Alan Oster told ABC News its residential property survey for the June quarter showed the share of foreign buyers in new property markets had increased from 10.8 per cent to 11.6 per cent over the quarter: "I think, ultimately, crackdowns on capital [outflow] will cause an impact, but at the end of the day, there's a lot of money that's already been brought out," he said.
Sources:
'Stern tests ahead for softer Sydney market,' Dr Andrew Wilson, Domain, 7 September 2017
'Apartment sales tumble as projects, funding dries up, Urbis figures show,' Larry Schlesinger, Australian Financial Review, 6 September 2017
'Hobart is 'best performing' property market as Sydney's growth slows, CoreLogic figures show,' David Chau, ABC News Online, 1 September 2017
'Market has lost its energy': Sydney entering spring selling season with a whimper,' Jennifer Duke, Domain, 1 September 2017
'Flat August: Has the heat gone out of housing market?' Reuters in Sydney Morning Herald, 2 September 2017
'Sydney property prices: Citi reveals postcodes where buyers need 35 per cent deposits,' Aidan Devine, Daily Telegraph, August 10 2017
'Soaring Sydney property prices, growing population raises demand for smaller properties,' AAP release in Sydney Morning Herald, 16 August 2017
'Soaring Sydney property prices, growing population raises demand for smaller properties,' AAP release in Sydney Morning Herald, 16 August 2017
'What now for Sydney property prices? Five economists give their predictions,' Jennifer Duke, Domain, 17 August 2017
'Sydney house prices expected to flatline and even decline in August: Corelogic,' Su-Lin Tan, Australian Financial Review, 28 August 2017
'The problem with property doomsayers,' Jessica Irvine, Sydney Morning Herald, 28 August 2017
'Sydney auction clearance rate falls below 70 per cent as west lags behind,' Chris Tolhurst, Domain, 21 August 2017
'Apartment-building boom tipped to run out of puff,' Clancy Yeates, Sydney Morning Herald, 22 August 2017
'No further crackdown for interest-only customers: Mortgage Choice,' Clancy Yeates, Sydney Morning Herald, 24 August 2017
'Australian dollar eyes US80c as ABS data surprises,' AAP release in Sydney Morning Herald, 30 August 2017
'RBA warns construction activity could start to decline,' Eryk Bagshaw, Sydney Morning Herald, 15 August 2017
'New investment rules to curb China's foreign acquisition binge,' Kirsty Needham, Sydney Morning Herald, 21 August 2017
'Chinese property agents report sharp drop in demand for Australia,' Angus Grigg and Matthew Cranston, Australian Financial Review, 15 August 2017
'Sting in Dragon's tail for Chinese buyers clears path for bargain hunters,' Sophie Foster, News.com.au, 22 August 2017
'Up to half of Chinese buyers leave apartments vacant,' Simon Johanson, Sydney Morning Herald, 23 August 2017